Fantastic talent, like a gold fish, has no hiding place. Therefore, it is no surprise that we have decided to turn the spotlight on literary creative and amazing talent, Biyi Bandele.
London-based writer and screen writer Biyi was born in the early 70s in Kafanchan, Nigeria. After his University degree at the Obafemi Awolowo University, Ile-Ife, Biyi moved to the UK to pursue a career in writing. Since then he has published books, written and directed plays for the Royal Shakespeare company, written screenplays for the BBC and other international film productions. When we heard that Biyi Bandele was at the directoral helm of the adaptation of Chimamanda Adichie's Orange Prize winning story, Half of A Yellow Sun and also the season of our favorite online series – Shuga, we knew that he was going to bring his interesting creative mind to a great story.
We were thoroughly inspired by the responses from Biyi and we hope you are. Writers and creative people will particularly glean gems from this interview. Read on to find out more about the man behind those stories.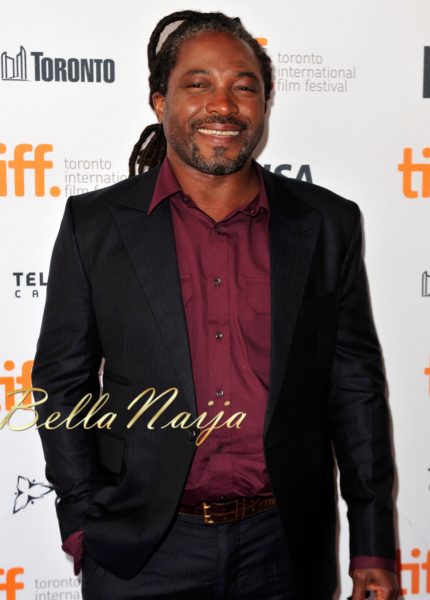 Please share some of your experiences of growing up in Northern Nigeria in the 70s
It was quite magical especially as Kafanchan was a railway town – if you were travelling from Enugu to Ibadan or Lagos to Kano – you had to pass through Kafanchan.
As a result of its geographical location, Kafanchan became a centre point for people all over the country. With the exception of Lagos; it was one of the most cosmopolitan places in Nigeria. I cannot lose consciousness of speaking Yoruba, English, Pidgin, Hausa, Ibo, Tiv and some of the local languages in Kafanchan. It was fun growing up.
That diversity has also reflected in my circle of friends; I have friends from everywhere and growing up, that was the Nigeria we knew. At age 12, my dad took me to Abeokuta, his home town. In Abeokuta, I found out that people spoke Egba, Yoruba or Standard English. They didn't speak Pidgin English, which was a shock to me. It was very mono-cultural in a way that I hadn't realised as possible in Nigeria. I just assumed Kafanchan was everywhere else in Nigeria. I grew up with a sense of being a complete Nigerian and I feel genuinely lucky for being one.
By extension, if anyone looks at my work, that also reflects in it. I am possibly the only artist of my generation whose work is not simply defined by ethnicity. I visited Kafanchan few years ago, a lot has changed. It is completely ridden by religious schisms. That didn't exist in the 70s and it is rather unfortunate.
Does it mean your parents lived all their life in the north?
My dad was a very serious Egba man but was born in Minna, Niger State. The North was home to him. His parents moved there during the 1920s.
Tell us about your educational and professional background?
I studied Drama at the University of Ife, in the present Osun State. I had started work on my first novel, "The Man Who Came from the Back of Beyond" before enrolling at the University.
How would you describe the man you are today?
That is a tough question. I'm quite driven as a person; once I set my mind on something, I have to see it to the end. I have an extreme dose of tenacity in me.
"Half of a Yellow Sun", for instance, was seven strenuous years of hard work and sheer determination. I started working on the movie in 2006 but we didn't start filming until 2012.
Did you always want to be a writer?
I knew I was going to be a writer when I was seven years old. It started when my dad took me to the local library in Kafanchan. I fell in love with books and for quite a few years after that; if I was not in school, I was hiding in the library reading and borrowing books. Come to think about it, I spent a lot of time in the library.
Why did you move to the UK?
I wanted to be a writer. I started writing in the early 1980s and I finally finished my first novel in 1984/85; that was before I enrolled at the University of Ife. I tried every major publisher in Nigeria; they all turned my work down.
During my final year at Ife, I entered a play in a British literary competition which eventually won top prize. As a result, the play was given a rehearsed reading in the UK.
I was invited and the British Council was generous enough to give me a ticket to attend. I took along the manuscript of my unpublished novel, "The Man Who Came From The Back of the Beyond". When I got to the UK, the play was successfully performed and I found a publisher for my novel.
After that, there was a weekly newspaper called "Home News" published by Tunde Fagbele. I had been writing occasionally for them while I was at Ife. During that UK trip, I visited their offices and surprisingly, Tunde offered me a job as an editor. From then on, everything I wanted to do in life started falling into place. I didn't move to the UK with the intention of staying but 27 years later, I still live in London.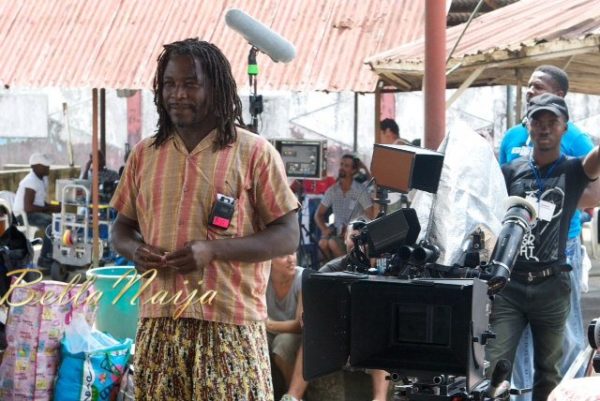 What would you say is the biggest influence of your writing?
What influences me? Well, I would say a lot of things. I get a lot of my ideas from life. I will explain that.
There are two types of artists: there are artists who are primarily influenced by the history of their art so they kind of cross-reference other writers/ filmmakers. Then there are others who primarily get their inspiration from the water around them.
It is very important to know your history; where you are coming from. I get most of my ideas from just responding to life and situations around me. I learnt from the late Fela Anikulapo Kuti a great deal. In the 80s, I was at his shrine virtually every week. I spent a lot of time there. While enjoying the music, the atmosphere was always electric so much so that it's hard to describe to people.
So, Fela is one of those people that influenced you?
Absolutely! If you look at the way he wrote music, he was always responding to things around him.
How would you describe your writing style?
I couldn't tell you but I think that's for others to decide. However, I know my writing style as a novelist is actually different as a playwright. I can't even explain that even to myself. I have a literary style as a novelist. As a filmmaker, my work is more accessible which is also a reflection on the sought of cinema I enjoy.
What has been the most challenging part of being a writer?
The most challenging part of being a writer is also one of the reasons anyone who goes into writing wants to be a writer. First, you are self-employed. If you are like me that has chosen to sustain his writing by not being an academic, then you are essentially on your own, but if you like some financial security then it's best you go and secure a job.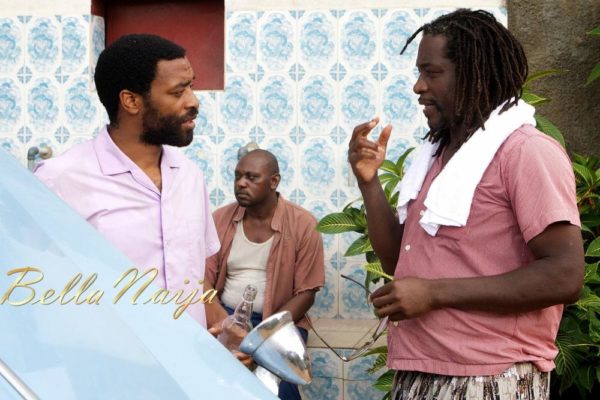 What would you say is the most exciting part of your career as a writer/playwright?
I feel really privileged to be a writer and a director; the two for me are inexplicably linked. Writing for me is a vocation. Writing is anything I will always do even if I wasn't earning any money from it. Directing is a form of writing itself. When I write a script, a play or a screenplay; I am always changing things but what I love most about directing is the fact that you work with so many people – you are surrounded by people.
When writing, you are just with your computer in the room…something I don't particularly enjoy.
You recently directed the movie adaptation of Chimamanda Ngozi Adichie's "Half of a Yellow Sun" – Can you share the experience of how you got on that venture?
I read "Half of a Yellow Sun" the year it was published and I fell in love with it. Previous to that, I had actually being trying to bring to the big screen my adaptation of a short story by the late Professor Chinua Achebe – "Girls at War".
I worked with a US-based Nigerian director, Andrew Dosunmu. Unfortunately, the project didn't kick-off before "Half of a Yellow Sun" was published. I later found out from Chimamanda that one of her major inspirations was Girls at War.
I stopped "Girls at War" because it wasn't happening and I channelled my energy into Half of a Yellow Sun. We thought by 2008 we would have finished the movie adaptation. We were wrong as we were widely optimistic.
It took longer than it needed to happen but when it finally happened last year, I was really pleased. I didn't know how much I had taken on until we went to pre-production and I realised that it was on a big scale. I wasn't really overwhelmed at any point as I had always felt I was ready to do it.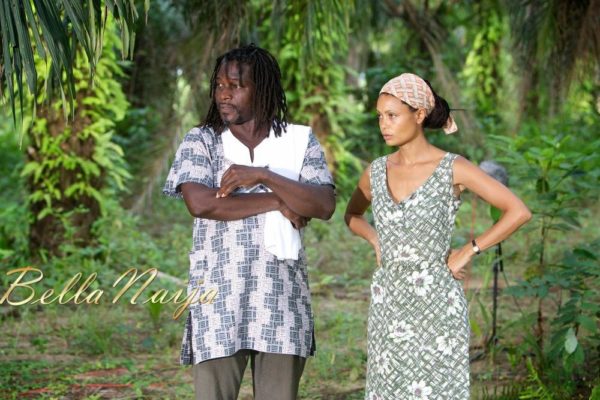 What was the high point of the project for you?
The high point was the day I finished shooting in Calabar. It was like WOW! (Big smile) We actually did it! All through the shooting, things were so fragile that there was actually no guarantee that we were going to finish.
This is your directorial debut. Are we going to see more Biyi Bandele movies in the future?
I hope so. As we speak, I just finished shooting an eight-part TV drama series for MTV Base. It is a story set here in Lagos called "Shuga". We shot scenes in Ikoyi, University of Lagos, and various other locations across Lagos. The first episode will be aired on the 1st of December on MTV Base. I am also working on other movie projects.
Can you describe a typical day in your life?
There is no typical day in my life. For instance, I just spent the last 2/3 months working on Shuga and during the production periods, my day starts around 5 am and end extremely late.
Usually, I'm a night person – I do a lot of writing at night which takes me into the early hours of the morning.
What do you think about arts and creative rising out of Africa?
I think there is an incredible amount of artistic energy coming from everywhere in Africa. Right now, particularly from Nigeria, the creative pulse is amazing. The amount of writers, musicians, artists that we produce is incredible. Lagos seems to be a hub for a lot of these artists but I find this energy everywhere in Nigeria.
Words on Marble
You should always be true to yourself. When you are true to yourself, there might someone on daily basis who tries to derail you but you will get to wherever you want to get to in life by being true.
Letting our hair down a bit
Describe yourself in 3 words?
In three words? I am not very good at doing that. I can't. No idea.
What's the one thing you can't leave home without?
I don't have a single item but I have a habit of carrying a bag with me everywhere I go. In the bag usually is a book I'm reading, an Ipad, a notebook and a pen.
It's a habit!
What's your favourite holiday destination?
In Nigeria, it's Calabar around The Obudu Cattle Ranch. Around the world, I have always liked Havana, Cuba. Cuba is a very poor country that does not have 5% of what we have in Nigeria but its people are rich in spirit. With such little resources, their government has provided free education, one of the best medical systems in the world, and subsidised housing. They may be poor but not intellectually or spiritually, they are great people.
What super power would you like to have?
I like to be able to go into the past and the future all at the same time.
If you had a genie's lamp, tell us your three wishes (No, a million wishes is not pone of them)
I don't experience life that way. I call myself a 'pessoptimist' (It was a word that was made up by Professor Wole Soyinka)
Essentially, I'm not exactly a pessimist or/and an optimist; I just look at life and go with it. I don't have three wishes.
Life happens and we go with it!
Photo  Credit: RB-PR