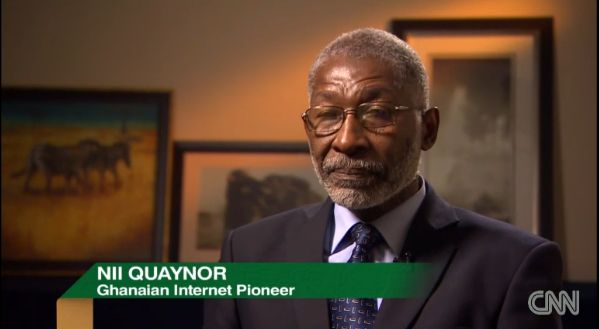 The Ghanaian professor is known as "Africa's father of the internet," a web pioneer who helped establish some of the continent's first online connections.
In a fast revolving world, one thing we have become so heavily reliant on is the internet. It's the one-stop shop for information worldwide. So how did Africa get on the train of the internet? Well, we all have a Ghanaian professor to thank for that. Nii Quaynor has been at the forefront of web development across the continent.
According to international news media organization, CNN International, Quaynor "is the first African to be elected to the board of ICANN, the internet corporation for assigned names and numbers. He's also played an important part in launching the African Network Operators Group and AfriNIC, the African internet numbers registry.
As a result, Quaynor was recently inducted into the Internet Hall of Fame, lauded as an instrumental figure "in the early design and development of the internet." He is today chairman of Ghana's information technology agency and a professor at the country's Cape Coast University."
Nii Quaynor is the focus of this edition of African Voices. He speaks on the role of the internet in Africa's development and his dreams for the continent's digital future.
Watch and enjoy the feature here:
Part II

Part III