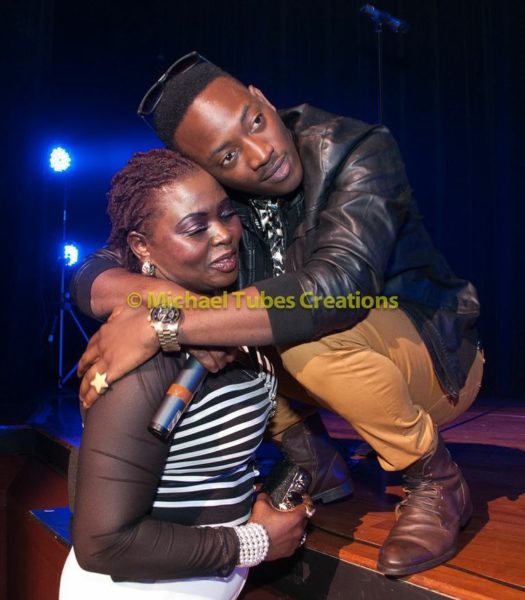 Together at last!
At the 2013 Nigeria Entertainment Awards, Nigerian music star Dammy Krane reunited with his mother after 10 years.
The fast rising music sensation took to Twitter to share the good news. He tweeted "Words can't express how i'm feeling. 10 years since I've seen my mother…excited!

Dammy Krane was one of the many music stars who performed at the awards ceremony held in New York. While performing he called his mother out of the crowd, introduced her to the guests and they shared an emotional hug.
Yesterday Dammy Krane announced via Instagram that his mom bought him a new car.
Nice ride 😉