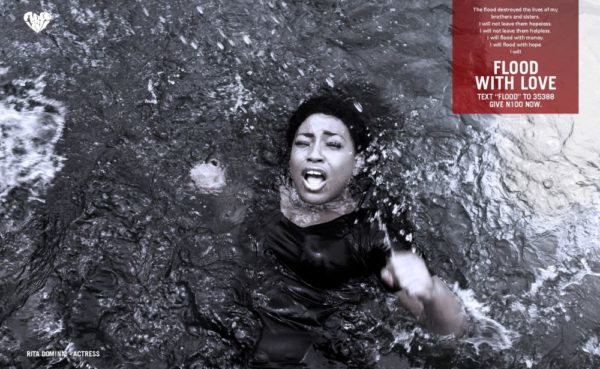 Lights, Camera, Action!
Nollywood actress Rita Dominic stars in the Flood with Love Campaign. Looking very much like a still from a movie shoot, Rita gives it her all.
Read the press release;
It's human help a friend but it's divine to help a stranger. They say blood is thicker than water, some of the flood victims.
you may know, some you may never know but that shouldn't stop you from saving a life. Blood might be thicker than water but love
is thicker than all. Flood with love now. Text Flood to 35388 and give only N100.