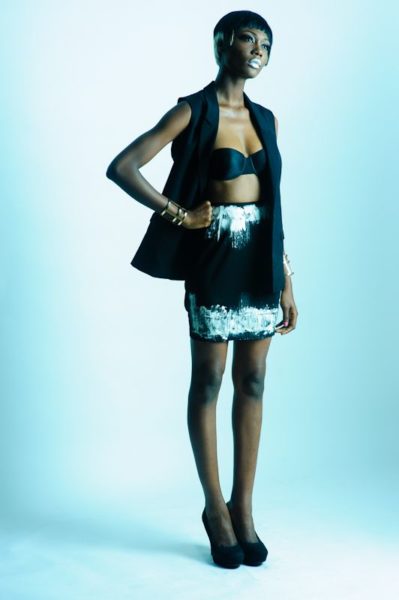 It has been a long time coming! After taking a 2 year break, Paris based design label iamISIGO debuts its Autumn/Winter 2013/14 collection lookbook – 11 Voltaire.
The collection, was inspired by the designers fascination with universal laws in the moral world that are yet to be uncovered in the physical world. According to the designer, Bubu Ogisi, the collection was named after the arrondissement (administrative district) in Paris where Bubu  lived as well as the French Philosopher, Voltaire, who believed & promoted religious tolerance, freedom of expression and the separation of church and state.
The edgy & dark collection comprises mainly of hand-painted pieces with light fabrics ranging from satin to woven crepes, semi-sheer fabrics of organza and chiffon and metallic cotton. Its pieces have an easy-breezy aura that celebrates the modern woman in a minimal yet captivating way.
View the 11 Voltaire Collection below.
Photo Credits:
Photography: Kiki Melissa | www.kikimelissaphotography.com
Makeup: Jide Adedeji
Hair: Angel Wigs
Styling: Bubu Ogisi and ZedEye
Model: Uju Nwobodoh
To find out more about the iamISIGO collection and brand email them at: [email protected] | Follow on Twitter: @iamISIGO | Call them at +2348034087789, +233246553835 or +33689344447.