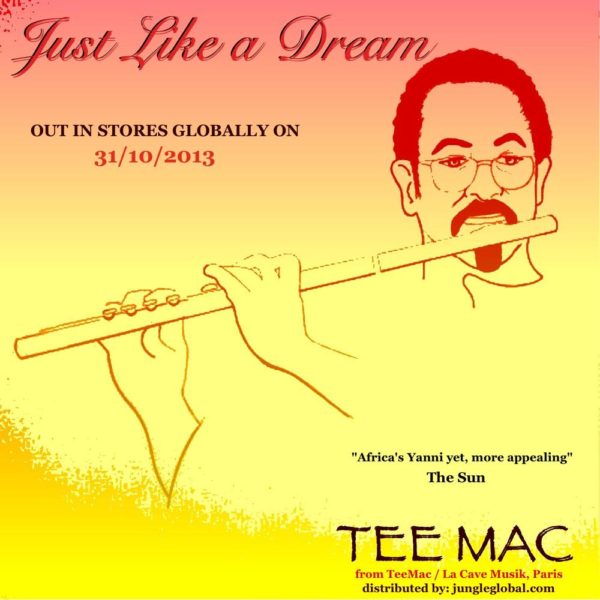 Dr. Tee Mac Omatshola Iseli is a renowned Nigerian flutist with roots from Itsekiri land here in Nigeria as well as roots from Switzerland. Having just inked a deal with La Cave Musik in France and Jungle Records in the UK, the music veteran is slated to release his new 14-track album, "Just Like A Dream" worldwide come 31st October, 2013.

Having worked with musical icons like Tony Allen, Peter Tosh, Sandra Isadore, Fela Anikulapo-Kuti, Marjorie Barnes, Onyeka Onwenu and a whole lot more, Tee Mac's music remains timeless and ageless. His infusion of rap with classical music has made him unforgettable.
Tee Mac will be touring Europe early 2014 to promote his new music. Are you ready for some 'new classics'?
Photo Credit: LaCave Musik