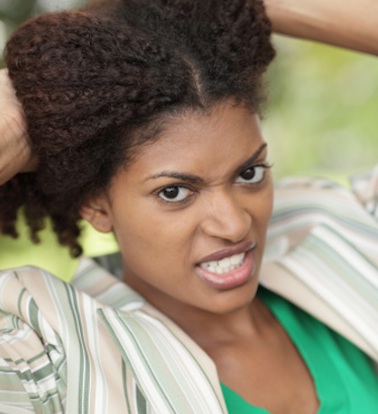 Bouncing on a high from our anniversary night away, I was recounting the delights our getaway to mum (x rated parts omitted), whilst trying on my outfit for the engagement we would be attending the following evening. I was tying my velvet wrapper, blissfully unaware of my husband's acrobatics that was happening in the spare room behind me. Satisfied with my look, I returned to the spare room and I was in sheer shock. Stood before me was a tower of beautiful organisation; jackets hung wondrously and shirts hooked over the hangers. It was cinematic. The shiny mirrored doors could close freely for the first time in ages. Standing before me was the 8th wonder of the world; an arranged wardrobe. I literally did a happy dance across my living room floor.
I tell you why, this is so important. For the longest time I have wondered why on earth my beloved couldn't arrange his wardrobe in a logical manner. I am not an isolated case – just this weekend I spoke to two friends lamenting about their husbands' lack of organisation! There are thousands and dare I say millions of women around the world who are desperately seeking answers, as per why their husbands leave their shoes in the middle of the way, leave dishes unwashed waiting for their wives to come home or the classics – squeeze toothpaste from the wrong end or leave the toilet seat up. Although for me, the number one phenomenon is why the towel is entirely drenched following a shower (answers on a postcard please). It's these little things that can cause 'wahala'; constant nagging from one beloved to another resulting in explosive bombs of Baghdad arguments.
Throwing my verbal grenades recently, I began to question what the point of my incessant nagging was. I began to wonder if nagging is a form of control, an attempt to manage my beloved's actions. The wish of most nags is that the naggie conforms to the nags rationale. It is the hope that by constantly repeating the need for the naggie to complete a particular action, the naggie will have an 'ah ha' moment and change. And thus, restoring life to a peaceful state. This rarely works. Usually one of two outcomes are achieved; the nag becomes exhausted with nagging and carries out the task themselves or the naggie becomes irritated with the entire situation and reacts negatively. Constant nagging leaves sour tastes in the mouths of the nagged. You reduce their importance, placing more weight on the task/attitude they are required to complete. The feelings of love are few and far between when nagging is a constant factor.
I question if nagging is just a 'female thing' and if it is, why do we do it? Considering the poor conversion rate from nagging to result, why don't we wives just keep quiet? Discussing this with my beloved, I argued that nagging must be built into our DNA. The good book says that we are called to be the helpmates to our husbands. It is this ability to help that I believe makes us natural nags. We have the capability to notice the small things that our beloveds don't. The husband buys the home but it usually takes a woman to remember to purchase curtains. My beloved argued that it's more an inherent lack of contentment rather than inherent nagging; if a man squeezed the toothpaste correctly, put the toilet seat down and did all the things we wished they did, we'd complain that he was a 'yes man'. And if our men become 'yes men', we wouldn't want them.
Deep down inside each nag is the desire to control and manage. A nag will never admit this of course, but it's the truth nevertheless. You want to quietly nudge him to pay a certain bill at a certain time and a certain place and a certain frustration kicks in when it's not done. The nag will argue it's because of the good of the family but, isn't also a need to ensure the outcome is as required. We attempt to manage his habits, his emotions, his time – all in a bid to do things better or neater. Sometimes his small habits like misplacing things and expecting you to find them are representative of a deeper issue; a difference in attitude/approach to life. You may have married an extremely laid back person who places lower priority on the things that are more important to you. And if that's the case – it may never change, even if you managed to synchronise your nagging with all the wives in the world
Ultimately we need to manage ourselves; our expectations, our time, our environment and our emotions. You can only change yourself. We can manage the home but we cannot manage the man. For many of us newlyweds, our beloveds have been the way they are with the habits they have for more years than we have been married. How then, is it realistic to expect a mans' habits to change, simply because he fell in love with your 'stepford wife wannabe' self. So, you see that pair of socks thrown into the corner of the bedroom instead of being placed inside the laundry basket; you have some choices to make. You can breathe (and perhaps pray) and pick it up or you can work your blood pressure up by discussing the history and function of the laundry basket.
I fully understand that it can be highly frustrating and will leave you feeling exasperated. Five years into marriage, I am by no means claiming to be cured of this niggling habit. Believe me, I would probably have to conduct an entire prayer service before picking up that pair of socks particularly if I had just cleaned up. But, I have come to the conclusion that I am Mrs Ruby Suze and not Mrs Manager. I do not need to manage him, I need to manage me.
Photo Credit: madamenoire.com
______________________________________________________________________________________
Ruby Suze is a yummy mummy who has been married for 5 years. She is passionate about using her life experiences to help others especially, youth. Follow her blog: Forever Newlywed and on [email protected]