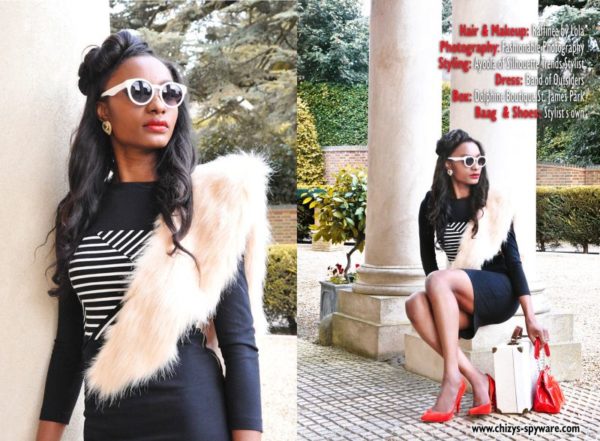 Good morning fashion lovers. It's another fashionable Monday and we have got a great looking fashion editorial for you from fashion & lifestyle magazine – Chizy's Spyware.
In preparation for the launch of their magazine in the UK and US with editions already available in Nigeria, the magazine presents a peek-a-boo into what to expect in its first international edition with a fashion editorial titled "Uptown Girl".
According to the magazine…
In this editorial set in an 18th century British manor, Chizy Kallys is styled to achieve a retro look with modern pieces with focus on the use of accessories to compliment the look.
Let's take a look.
Photo Credits:
Photography: Fashionable Photography
Hair & Makeup: Raffinèe by Lola
Styling: Ayoola of Silhouette Trends Stylist
To check out more fashion spreads and get more information about the Chizy's Spyware magazine please visit www.chizys-spyware.com.