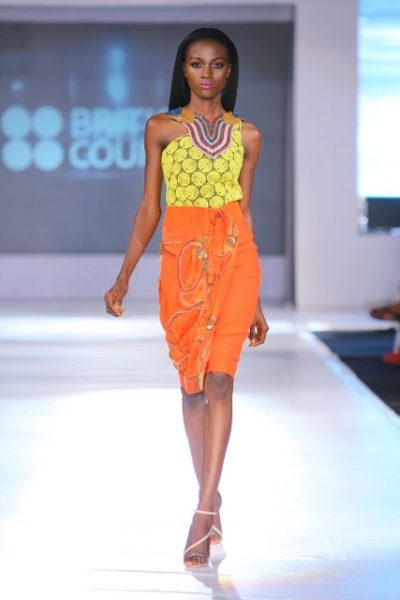 One thing that does it for me when it comes to African fashion is the colour. Give me a bright and beautiful collection with individual pieces that tell string stories and I'm hooked.
With that said, let's take a look at the bright and colourful Spring/Summer 2014 collection from Nigerian design label House of Marie by Joan Ibuzo to see what she brought to the GTBank Lagos Fashion & Design Week 2013 runway.
With some pieces from her other collections seen earlier this year, HOM take us into a world of embellished dresses, feather details, floral themed hems and some leather for that extra drama.
I see Genevieve Nnaji wearing the heck out of that 7th outfit. Let us know what you think of the collection.
GTBank Lagos Fashion & Design Week 2013: House of Marie
Photo Credits: Kola Oshalusi for Insigna