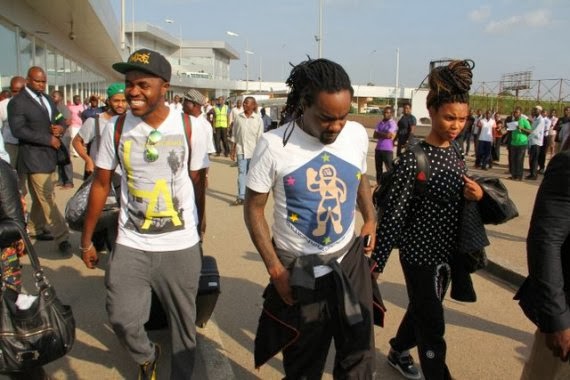 Say welcome "the son of the soil"
American Rapper of Nigerian descent Wale arrived at the Murtala Muhammed Airport, Lagos today for the anticipated Johnnie Walker event set to take place this Saturday 30th November 2013 in Lagos.
The rap star who was scheduled to perform at Ice Prince's Fire of Zamani Concert on Saturday, cancelled his trip. His rep cited delays in flight payment.