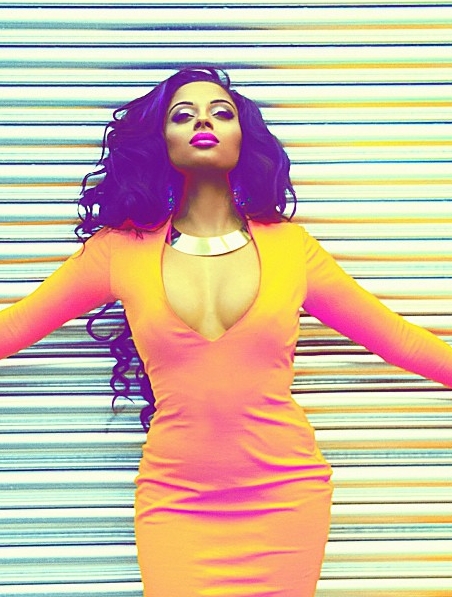 Yesterday, BN Music kicked off its exclusive info on the Channel O Africa Music Video Awards Nominees with Banky W (Click here to see)
Now it is time for another nominee Lola Rae. The 10th annual Channel O Africa Music Video Awards is set to go down in Johannesburg, South Africa on Saturday 30th November 2013.
Nigerian rap star Naeto C and South African act AKA are the hosts of the event.
Check it out!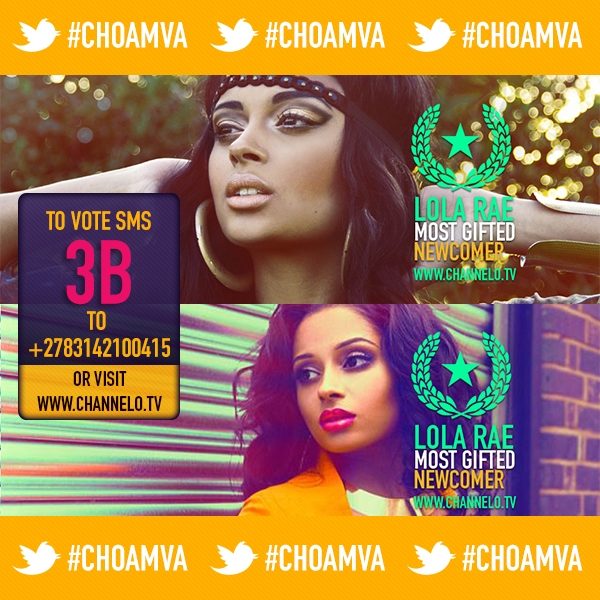 First Gig on Stage: Iyanya's Album Launch
Ritual before going on stage: Having a HUGE panic attack, then going on stage and acting like I'm okay *covers face*
Most Embarrassing Moment on stage: Ah! When one of my dancers blew fire on stage and I slipped and screamed. I managed to style it out, so hopefully up until now no one noticed
Shoe Size: Size 4, very small I know
Height: I like to believe I'm 5ft 8in when really I'm 5ft 3in
Allergies: Prawns
Phobia: Heights, Spiders and third mainland bridge in Nigeria
Favorite Color/Number: I love pastel colours, don't have one specifically. I don't have a favourite number
Role Model: I have so many, my mother, my father, Tina Turner & Prince
If not Music, what other profession: Maybe fashion, but music is my main squeeze
Favorite Show Performance of all Time: My performance at Destination Africa, in London was so exhilarating
Favourite Musician of All time: I have several; Tina Turner, Prince, Beyoncé, Lagbaja and Nina Simone
Hobby: Sewing clothes or doing make up on others.
#TeamBiggy or #TeamTupac: Super TEAMTUPAC.
Number of music features or collaborations: Thus far unreleased and released we have about 9/10.
Name of the first studio ever recorded in: My first time recording was last year at P2J, my producer's studi. The first I recorded was "Fi Mi Le", we have released it now but since rerecorded it.
Music industry crush: I don't have one
Position in the family: Middle
Keep refreshing BellaNaija.com for more on the Channel O Africa Music Video Awards Nominees