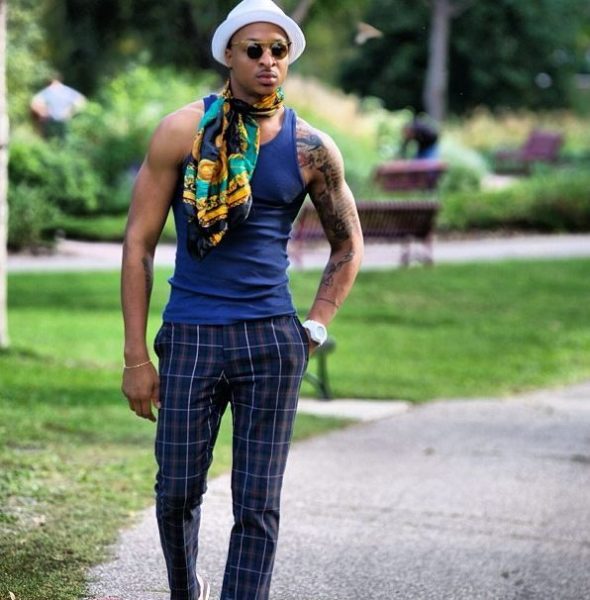 Nollywood actor/model IK Ogbonna recently had a one-on-one chat with Encomium Weekly.
The movie star who recently returned from a trip to the United States of America spoke to the EW rep on acting alongside Vivica A. Fox, challenges of being an actor, his relationship status, his daughter and the rumours about his sexuality.
The reporter was invited to  Ikay's home in VGC, Lagos.
Read Excerpts from the interview;
On allegations that his recent trip to the US was for gigolo "runs" – I can never tell people what to say.  There is freedom of speech which God gave us, which our constitution also gave us.  People don't really know my story. I have heard different things about me.  I have heard that I am a gigolo, gay that I have foolish attitude, that I am a snub.
But if they get closer to me they would say they did know I am this kind of person.  Some people don't know I had a very rough beginning, even though my parents were on the average. I moved to Lagos alone and I had a very rough time.  I slept on the street sometimes.  Seven years ago when I moved down to Lagos, for like three years or so, I slept in cars.
I had this friend of mine that I used to sleep in his car and burn insecticide at night. I always carry myself well because I know where I am destined to be. I kept on pushing.  Sometimes I slept over at the club when there is no friend's house to pass the night.  I was homeless.  I had things very rough at a particular point in time.  It is God's grace that is working for me. When people say I am a gigolo, I am waiting for the person that will come and tell me I slept with his mother.
If one person can just come and tell me, IK see this woman you are sleeping with, she is my mother and I will admit I am a gigolo.
On allegedly being called gay – Like I told you, I never thought I was going to be an actor.  I was more into business.  I am involved in a lot of things.  Acting is just something that just came and I loved it.  A greater percentage of my money is from business.  I am an Igbo man (laughs). I want to get into Forbes and it is not by acting alone.
I have to work very hard and be creative with my ideas.  (The) Money I get from movies will go to charity.  For the gay thing, I don't blame people, but the truth is I love women.  God created man for woman not the other way round.  Leviticus 18 verse 22 where the Bible tells us it is forbidden for a man to be with man.  I won't judge those calling me gay or tell them what to do.
Gay is a very deadly thing and I am someone that respects God a lot.  I try to keep His commandments. I know I am very adventurous and I have a very high fashion sense.  You can see me wearing a three-quarter pants, colourful things and thank God for making me a fine boy.  When people say I am a gigolo or gay it's their own judgement.  There is no man or woman that can ever come out and say IK has slept with me or a mother that is above age that will say I am sleeping with her and she pays me.
When you're successful people will always talk. They should keep talking and promoting my brand.
On why there are rumours that he is gay and a gigolo –  Human beings (laughs).  There is one thing about me, people are busy talking about me and I am working, who is losing?  I don't know these people and I don't intend to know them.
On how the allegations affect him – No, it doesn't.  The only person I owe any explanation is God.  I don't owe human beings any explanation.  As long as I know I am in His good book and my conscience is clear, I am not bothered.
On the latest about him – Basically, I have been working a lot trying to push my modeling career. I want to do modeling on a higher scale, model for the biggest brands in the world.
On his visit to the United States of America – I was in Atlanta and New York. I went to the New York Film School to improve my acting.  Those little things we pay attention to, I wanted to work them out.  I was also in Washington DC, Miami, Los Angeles, Texas and Dallas.  Those were the places I went to.  There are many producers in the States too.  Some of their movies are sub-standard but they are trying to meet up with Nollywood. I also pushed my modelling career.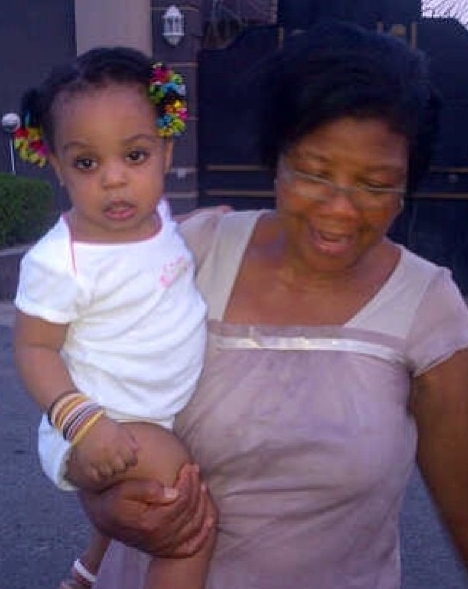 On if he is in a relationship with the mother of his daughter – No, we are just friends. (IK's daughter Mikayla will be two in December)
On if he is in a relationship – With time you people will know.  When I decide to get married I will release a press statement.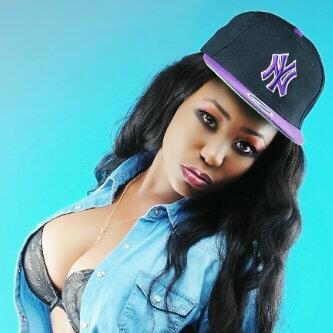 On if he is in a relationship with Adokiye – Adokiye and I cannot date. We are in a position that we cannot even think of dating.  We are really close.  We are like brother and sister and she knows most of my secrets.  We are not dating.