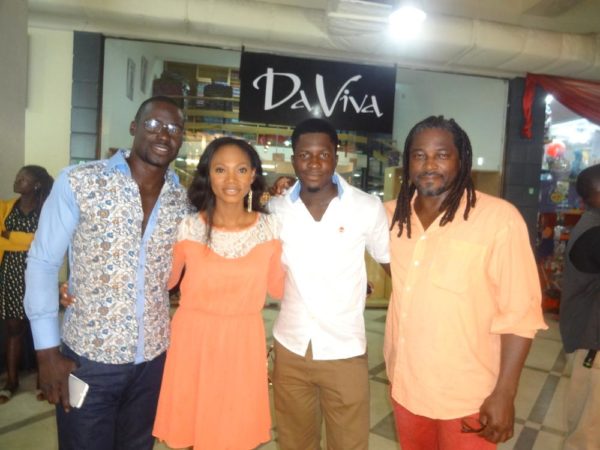 Remember when MTV Shuga and BellaNaija brought  you a one time opportunity to hang out with the cast of MTV Shuga? Well, our lucky winner, Feranmi Ayoola had the chance to represent BellaNaija on the set of Shuga and hold an exclusive interview with the cast of the hit show.
Feranmi also told us about his experience on set. Check it out.
***
"My experience on the set of Shuga was fun and interesting. Getting to meet some of the members of the cast  was a privilege.
In a serene location, where Shuga was being shot, I was attended to by Anita (the MTV Shuga representative). She introduced me to members of the crew that were on set, from the actors to the director – Biyi. I was also granted the incredible opportunity to be part of the extras in one of the scenes. Shooting alongside the incredible cast was fun and a lovely experience.
During the lunch break I had interviews with some of the Actors on set as they shared interesting views and insiders on their acting careers. Finally it was a rap for the day and I got an interview with the Director popularly called Mr. B! on set.
Overall I had a wonderful experience with the crew and saw how much work was put into every scene, which sometimes was shot as many as 5 times.
Read the interviews below.
Chris Attoh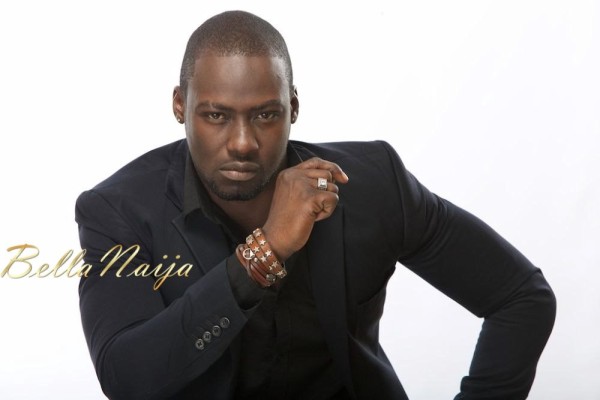 F.A: Tell me about yourself.
C.A: My  name is Chris Attoh, I'm an actor, some days a director, other days a TV presenter  and finally, on some good days I'm a public speaker /MC
F.A: What inspired you to start acting?
C.A: LOVE! Simply love for what I do and love for the job and passion for acting. I love being able to tell a story or being part of a story. It has to come from inside whatever it is, passion should drive you.
F.A: What are your ups and downs in acting?
C.A: Well from experience there are lots of 'ups and downs', I mean there have to be or else there won't be anything challenging in this field; but like in the movie world every 'up and down' only adds to the final picture. You need to recognize them as challenges not as a standing point where you are going to be like "Oh! Okay that's it, we can't do anything". Every challenge is solvable, you can literary solve every problem, and the ones you can't, you do your possible best. Like every other job there will be challenges.
F.A: You left Tinsel after 7 years, was it business or desire?
C.A: Tinsel was and has always been an amazing platform, it was more business than desire. Naturally as you grow the plate that you used to eat from when you were younger will be smaller now that you're big. Naturally, I needed to move on to do more projects, sure as Shuga. Unfortunately business wise I had to move on but, the Tinsel family will always be in my heart
F.A: We knew you as Kwame in Tinsel, tell us about the character you play in Shuga.
C.A: I play a character called Nii on the set of Shuga. Nii is a strapping young man, whose main ambition is to have control in almost everything he does, work especially, and in the home as well. Unfortunately, the minute he realizes he does not have as much control as he thinks he does, it brings back a lot of insecurity on his part, which he unfortunately takes out on the love of his life. Without trying to give too much you will realize a huge surprise somewhere in the middle of the relationship. To see that you have to watch the show.
F.A: What advice do you have for young actors?
C.A: There is no better job in the world when passion is involved. As long as there is passion and love that's where you need to be and it also doesn't happen overnight, it doesn't happen by chance. In a nutshell 'it is not a world of discovery, it's a world of creation'. I have always said this go out there and create what you want don't wait for it to come to you.
F.A: Are there any other projects we should be expecting?
C.A: There is a lot more coming. I  just shot a film for Ebonylife Tv, I actually directed it as well as acted, so lookout for Chris Attoh's film sometime in November.
Leonora Okine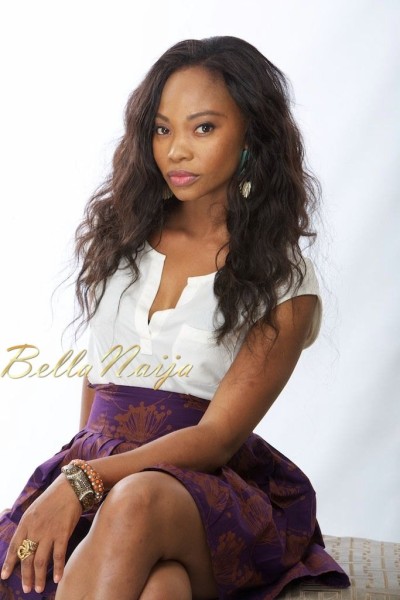 F.A: Tell me about yourself
L.O: My name is Leonora Okine, I'm a Ghanaian actress.
F.A: You are from Ghana, why did you choose to come to Nigeria?
L.O: It's not that I chose to come to Nigeria, It's just sometimes work takes you wherever it wants to. So really wherever I'm needed I go.
F.A: You acted as Angela in Tinsel, how was the experience?
L.O: My experience on Tinsel was excellent, I had to work with a lot of people that eventually became industry friends. Taking up a role that had been played by someone else for a long time was a little challenging. No, not challenging but it can get a little confusing for viewers so there was a lot of back lash. But eventually there was acceptance which was really good. The production house was amazing to work with, they treated me and everyone else that I worked with as a very necessary part of the production. I went to work happy, even though I had to wake up early.
F.A: What inspired you to want to join the cast of MTV Shuga?
L.O: I had seen the previous seasons online and they were intriguing. The whole storyline in previous seasons were about awareness. You know normally awareness programs are very boring, however, Shuga's storyline was great in such a way that you get entertained and then you get information as well. This made me want to be part of the project especially for the fact that it has impacted people's perspective on social issues like sex, rape and HIV. But, now in this season we have inequality in relationship, sexual abuse, pregnancy and so on. To answer your question, previous seasons of Shuga touched me enough to want to be a part of it this time.
F.A: What is your role all about in Shuga?
L.O: I play an ex-beauty queen, who is married to a successful man. The marriage appears to be rosy and beautiful from the beginning then things happen that challenge my character in the decisions she has to make on sexual health, friendship relationship and so on.
F.A: What are your ups and downs in acting?
L.O: Well, like every other job it has its different issues, like you wake up and you don't want to go to work. The good thing with me personally is this is a job I actually enjoy. The roller-coaster, sometimes you have to wake up really early and go to bed really late, sometimes your clothes are not what you will like to have but you have to wear them to suit your character, some people see them as problems, others don't. I basically enjoy the whole thing, because sometimes I have to dress weird. Which is interesting because I will never wear some of those clothes I'm given. Well it's all part of it, and its an enjoyable experience.
F.A: Your advice for young actors?
L.O: Be committed to your work be prayerful and strong. Don't ever doubt yourself, believe that God always has a good plan for you. If you believe in yourself, put in a lot of work and be respectful towards people, you will face little or no problems.
F.A: Talking about respect, who do you respect most in production?
L.O: Unfortunately or fortunately I respect everyone in the part they play. Without electricians we can't shoot, without the makeup or costume department we can't film – everybody is important. You have to give everyone equal respect. I respect drivers a lot because my life is basically in their hands (laughs), respect is important.
F.A: Other projects we should be expecting?
L.O: Have got quite a few coming up soon…lips-sealed.
Emmanuel Ikubese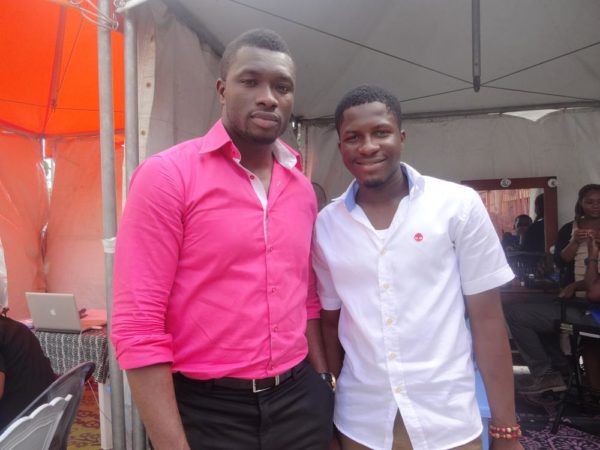 F.A: Tell us about yourself.
E.I: My name is Emmanuel Ikubese, I am from Delta state, Nigeria and I live in Nairobi, Kenya. I am an actor and a musician.
F.A: Ho do you combine music and acting?
E.I: I have passion for both, I just do as it comes.
F.A: Do you give 100% to both?
E.I: I don't think any of them is suffering that much at the moment. I think my music may be suffering a little bit because I find myself spending more time on set. I look up to role models like Will Smith, who are successful in both music and acting. The thing is I try as much as possible to balance them.
F.A: When did you start acting?
E.I: I have been acting since I was very young in churches, drama plays and youth plays. I have also done a lot of theater professionally. I will say 'Shuga 2' in Nairobi, Kenya 2010 that was my first acting for TV.
F.A: How has your experience with Shuga been so far?
E.I: It's been a learning experience, I have learnt a lot. I didn't go to any acting school but working on set with different directors and crew has really built and sharpened my  acting skills.
F.A: What is your role all about?
E.I: Femi in Shuga 2 is a bad boy, a player and a ladies man. He likes to party and have fun  but  in SHUGA 3 a lot of dramatic experiences happen that cools Femi's character down. He plays a different character, the same Femi but in a different way. So you need to watch Shuga 3 to find out.
F.A: What inspired you to go into acting?
E.I: Well love for entertainment, I just love entertaining people and I love what I do. I've always had a passion for acting.
F.A: You moved from Lagos to Nairobi, how has the journey been?
E.I: It has not been very easy. I went to Kenya to school, finished and graduated in International Relations. It was during my final year that I did 'Shuga 2'. Kenya is a beautiful & amazing place, it's like home to me, because I have been away from Lagos, Nigeria for a longtime. I kind of feel like I have a lot to catch-up in Lagos, Nigeria.
F.A: Your advice for young actors?
E.I: Always focus on what you want and never give up. It's not an easy road, lot of stars you see out there today have their own story. I have my story, I know how many auditions I went to in Nigeria and Kenya. It doesn't come easy. You need to be focused, by God's grace you will be what you want to be.
Sharon Ezeamaka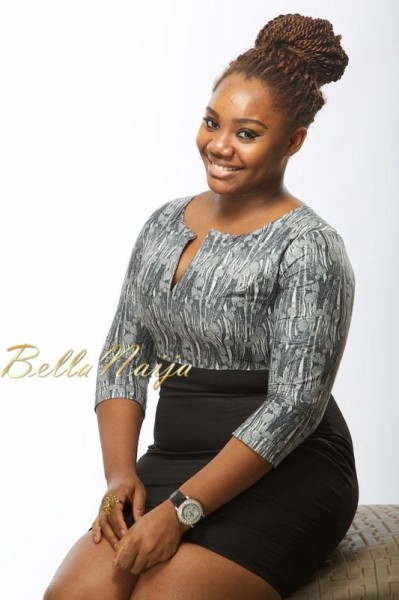 F.A: Tell us about yourself?
S.E: My name is Sharon Ezeamaka
F.A: How as acting been for you?
S.E: Its been great. I started acting when I was 5, I have done many movies and TV shows. Every set is a different experience because you meet different people and get to work with them. It's an amazing  journey, I feel so lucky and very blessed doing  what I love.
F.A: What inspired you into acting?
S.E: I don't really know what inspired me. Firstly I started modelling when I was barely 2 years old. My mother was a model so I guess showbiz is in my blood (laughs). I love movies. I always tried to play out my favourite character. Acting and being on screen is something I love and have passion for.
F.A: Shuga! What made you want to join the cast?
S.E: I have been following the series since the first season and from then I always wanted to be part of it, so when I heard about it shooting in Nigeria, they invited me to audition.
F.A: What is your role in Shuga all about?
S.E: My character is a young adult who just moved to Lagos from the village and is trying to be a city girl – a wannabe. She falls in love and you see her go through romance and love. Really she is just a very young girl trying make it in the big city.
F.A: What message is Shuga trying to pass?
S.E: There are  so many messages, from how to have safe sex; how to be safe so you don't get STDs and HIV, how to live with yourself if you get HIV through  counseling, taking your medications etc. Basically  how to survive tough times especially for youths.
F.A: What are your ups and downs in acting?
S.E: My favourite thing is doing what I love, I mean it's stressful, has long hours, you wake up early and you sleep late. It's so much hard work. But all in all I enjoy it, so there are not really 'downs'  to me, its just something that comes with the job.
F.A: Your advice for young actors?
S.E: Figure out what you want to do and when you figure it out go for it . Work hard to be best you can be "so good that nobody can replace you".
Timini Egbuson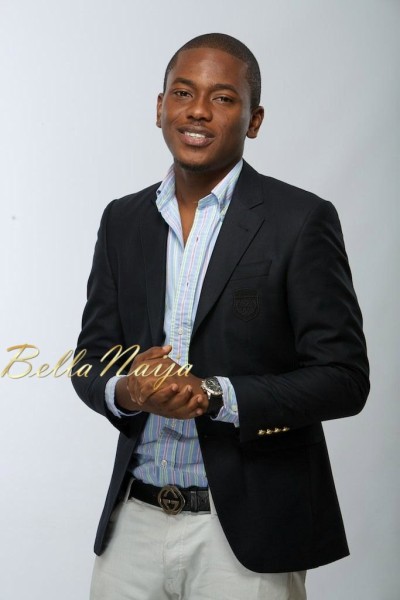 F.A: Tell me about yourself?
T.E: My name is Timini Egbuson
F.A: Have you worked on any production prior to Shuga?
T.E: I worked on a couple of short films. I worked on Tinsel, Rush, Happy Family and the 31st – which is a short film for Ebonylife TV. But MTV Shuga is the biggest.
F.A: Tell me about your experience with Shuga?
T.E: The experience has been awesome! Its been a very good learning experience and its been fun working. I also learnt a lot about HIV & AIDS and how it affects people. I have a new way of reasoning.
F.A: What inspired you to go into acting?
T.E: My older sister is an actress and I followed her around for like six years; that basically opened my eyes into the whole industry and what it takes. I just figured that I could do it without any training.
F.A: Talking about the industry 6 years ago and now, what are the differences?
T.E: Basically I understand that we are getting better. We are not there yet but getting better – like 70% better, the industry has grown and most of the flaws are being corrected .
F.A: What are your ups and downs in acting?
T.E: I will say time. Sometimes you don't have a lot of time to understand the character. I won't say they  are 'downs' but basically I am a very optimistic person. I will say I have no 'downs'. Anything  in front of me is a challenge I would probably overcome. It's just a learning experience whatever  happens.
F.A: What is your role in Shuga all about?
T.E: Tobi is the coolest virgin around. He is just bad guy who just likes to do things the proper way and  how they should be done. I will tell you more but at the end of the day December is almost here.
F.A: Your advice for young actors?
T.E: If you see something that you want, work hard in getting it. You will probably get it if it is meant to come to you.
Olumide Owuru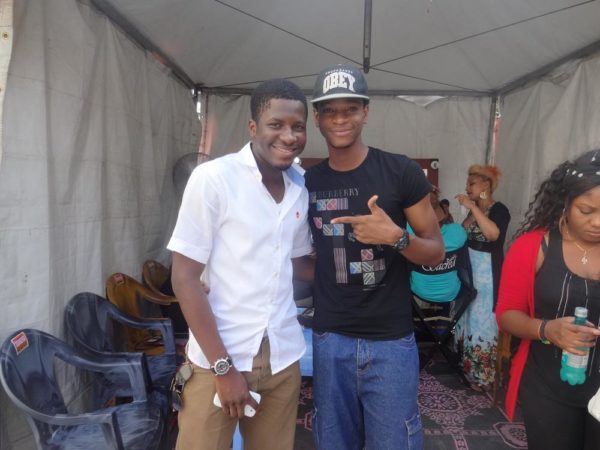 F.A: Tell us about yourself?
O.O: My name is Olumide Owuru , I'm an actor, model and a rapper.
F.A: What inspired you to go into acting?
O.O: LOVE! Love for the arts, entertaining people pretty much. Acting is the most appropriate avenue to do that, acting allows me explore different emotions.
F.A: What is your role in Shuga all about?
O.O: My role is a teenage boy who pretty much encounters a lot of frustration and emotional roller-coasters that average teenage go through.
F.A: What are your ups and downs in acting?
O.O: Personally I think getting typecast is my biggest challenge, I feel like I can do so much more. I have so much to offer, not just keeping me in one lane like keeping me in comedy, I want be able to do everything from drama, action and horror. My 'Ups'  should be being something people can look up to pretty much, being exemplary for people in age range, like the youth in general.
F.A: How do you balance education and Acting?
O.O: Mehn! It's hard, I can't lie because I model and rap as well, so those two coupled with acting and then school is hard but so far its been working out.
F.A: What message is Shuga trying to pass?
O.O: As a behavioral campaign, it is suppose to affect the way people view certain issues like HIV & AIDS and prevention, also there is abuse and rape. Pretty much just behavioral and sexual health.
F.A: Your advice for young actors?
O.O: I will say talent is one thing but then you can't sleep on your talent. There are so many talented people, so what will set you apart from the other talented people? The answer is hard work, hard work and talent when they go together will definitely workout. You have to keep working at it because people will discourage you, it might not because they are jealous but annoyingly they might do it.
F.A: How are you coping with the ladies?
O.O: Ha!!! (smiles) the ladies to be honest, they have been pretty good to me like its been fun, nothing crazy has happened, I get good attention and I'm enjoying it.
F.A: Other projects we should be expecting?
O.O: Well my first movie was is going to be shooting real soon that's for the acting side then music, I just put a single out called "I'm ready", then modelling also.
Biyi Bandele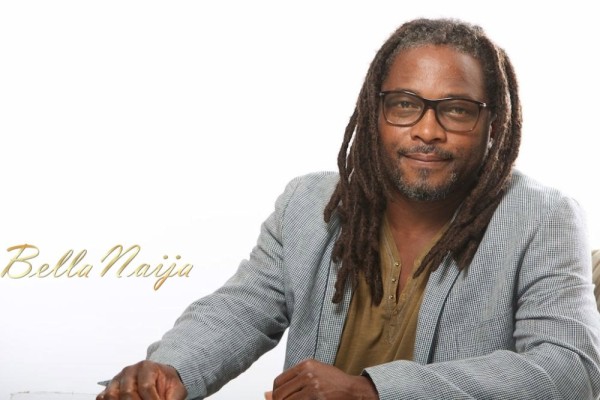 F.A: Tell us about yourelf?
B.B: My name is Biyi Bandele, I'm a  writer  and director, currently on set of Shuga
F.A: What have you done before Shuga?
B.B: I have been a writer and director for many years, I have written novels, I write plays, screen plays and I direct theater.
F.A: How have you been able to combine writing and directing?
B.B: Hmmm, I just do. These are things that are hobbies for me, hobbies that I happen to earn my living from. And I like telling stories and when I come across a story I'm attracted to, I want  to share it with the world, either I write it or direct it.
F.A: What is MTVShuga all about?
B.B: This is season 3 of Shuga, season 1 & 2 were shot in Nairobi, Kenya. The series aims at empowering young people to take responsibility of there sexual life in Africa. We live in a country like Nigeria and  are unaware that there is an estimated 4.1 million people who are HIV positive, that's a very high figure, 2nd only to South Africa and I feel whats great about SHUGA is it brings issues to the forefront. It's an issue we don't  tend to talk about that much, I think we think not talking about it will make it go away. I'm really delighted and proud of it, when I was approached to direct it several months ago.
F.A: Your cast members seem to say you are calm, how have you been able to manage your cool & calm attitude on set?
B.B: I think its just my temperament. I like a very calm set, I believe in preparation and once you are really prepared there is absolutely no reason to start shouting & screaming which is just a share waste of energy, I rather put that into great performances from my cast and also I like my crew to feel that they are not been taking advantage of, they are respected by everybody .
F.A: Your advice for young actors?
B.B: Follow your  BLISS! Follow your dream but know that every single day of your life there will be something or someone who will tell you, your dream is unattainable, don't listen to them. Learn to listen to yourself.
_____________________________________________________________________________________________
BellaNaija.com is a media partner with MTV Shuga