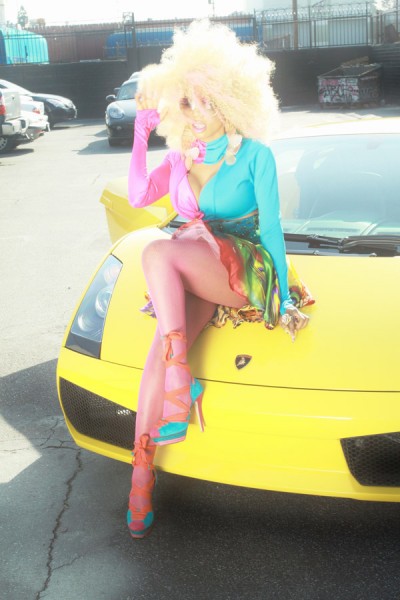 Dencia isn't having a great day.
The Cameroonian pop star was robbed in Paris, France just a few hours ago. Dencia who took to Twitter to announce the unfortunate incident, was nice to share all that she lost.
They include;
$ 6000 cash
$ 4700 Chanel bag
£230 Sunglasses
Credit Cards
Passports
and a Blackberry Porsche
Read her tweets.
I officially hate paris.Someone just stole my purse like right In front of me with everything I own n over $6000 cash so fucked up

— Dencia (@IamDencia) November 11, 2013
I just lost 10k plus in seconds man this ain't funny,my passports credit cards etc

— Dencia (@IamDencia) November 11, 2013
Man I swear I if I had a grenade I'll throw it at the French police,how u guys gonna tell me u can't do anything?

— Dencia (@IamDencia) November 11, 2013
Chanel bag $4700 Cash $6000 Sunglasses £230 My credit cards,passports Bb Porshe n u tell me u can't do nothing?

— Dencia (@IamDencia) November 11, 2013
I was at a fucken money transfer place that has cameras n businesses n y'all can't go look at it?this is ridic 4real

— Dencia (@IamDencia) November 11, 2013
The worst part is 5 fucken black aka Africans watched it happen.If they weren't accomplices how do u watch some1 pick my handbag

— Dencia (@IamDencia) November 11, 2013
Turn around n say u saw him taking it?thats just funny.then when the police comes they deny it cuz they probably don't have papers smh

— Dencia (@IamDencia) November 11, 2013
Just mad I have to start making ID's passports license all that bs ..#Fml

— Dencia (@IamDencia) November 11, 2013