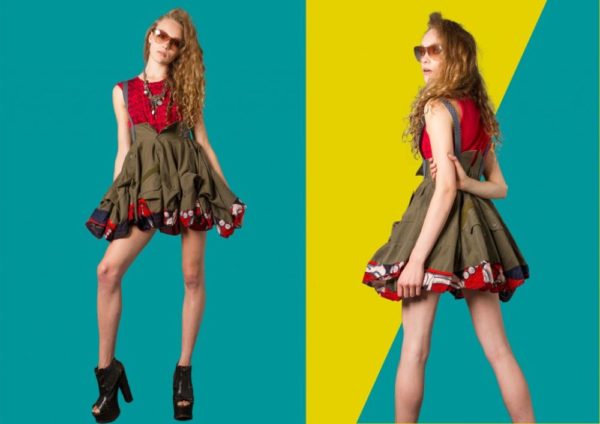 Paging Malawian fashion enthusiasts!
Let's take a walk on the borders of Malawi with design label MIA's new 2013 collection. Created by designer Mia Nisbet, the collection is a testimony to her ethos of creating ethical and sustainable fashion from Africa and for Africans, which she also refers to as up-cycled fashion. She fuses recycled fabrics and traditional Malawian textiles to create collections that combine the richness of African fabrics and cultures with Western styles.
According to the designer in an interview with the collection's lookbook fashion photographer Adam Marc Williams, creating up-cycled fashion is "more than recycling clothing. It involves a whole process of deconstruction, re design and reconstruction. An up- cycled garment will utilize an old dis-guarded garment and give it a completely new lease of live as a completely reinvented garment"
 Well, let's see what she created with her pro-recycled fashion movement and fashion expertise.
Photo Credits
Photography: Lookbook: Adam Marc Williams | Shoot Photography: Luke Corbiére
Designer: Mia Nisbet