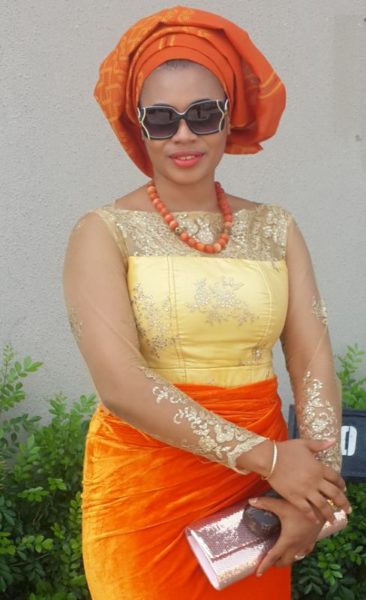 I love my faith and, oh yes! I also love my fashion. My faith is a treasure because it is what gives me direction; it is what I stand for and stand by. Of course, you've got to stand for something, or you might as well just fall for anything. Fashion to me means a beautiful, tasteful and polite manner of appearance and this also counts a great deal for me. Now my challenge is that these two seem to clash most of the time and the question is how do I reconcile the conflict?
Over the years I have encountered a lot of relative conflicts about the issue of fashion and appearance. Divergent opinions, extreme principles and lack of sufficient insights make the topic a very dicey one. I have heard some religious teachings like "putting on make-up is ungodly", "jewelry is sinful", etc. Some women are still confused about how a Godly woman should appear. Now the question is 'can fashion and faith meet somewhere?' Or simply put 'can Godly women be fashionable?' You bet!
Naturally, women care about how they look, they by instinct love to always appear beautiful, they love to look and feel good. Why is that? Fundamentally, because God designed us that way. God loves beauty and He loves us women, exactly as we were created.
Here is how I reconcile the conflict between my faith and my fashion:
Firstly, by simply understanding that it is hundred percent ok to desire a bright and beautiful look because even God does.
Secondly, by being guided by my conscience and my conscience is constantly tuned by the principles of my faith. Principles like humility, love, meekness and peacefulness.
God would never want us to be frumpy while He calls us to modesty. We would best represent God here on earth if we appear as good as possible always. We can still be classy and fashionable while in line with God's will for us. God's will for us is to radiate and attract positively not provocatively, to shine as lights and not be dull as shadows, to season and preserve, not to pollute and destroy, to be unique, not to conform. "And be not conformed to this world: but be ye transformed by the renewing of your mind, that ye may prove what is that good, and acceptable, and perfect, will of God"- (Romans 12:2)- culled from the KJV of the Holy Bible.
I appreciate religions that encourage and promote a balanced view on the outward appearance. I totally agree with Christianity's simple standard for appearance which is moderation and modesty. It simply means don't be extreme or too rigid and don't be provocative but be decent and orderly. I also concur with the Islamic guidelines for women's dressing which focuses also on modesty and simplicity. Women ought to be presentable and fashionable but not overly concerned about their appearance that they forget the importance of inner beauty. Beauty however begins inside a person. A gentle, modest loving character gives a light to the face that cannot be duplicated by the best cosmetics and jewelry in the world. Striking a balance between your inner beauty and your carefully groomed outer self is very important. Ladies should pay attention to hygiene, neatness and personal grooming but more importantly to their attitude and spirit. There is a direct relationship between faith and fashion. Faith dwells on the inner beauty and fashion deals with the outer beauty. Beauty that springs from the inside out is what characterizes an ideal person.
Although most religious guidelines on physical appearance focus more on the female folks but in this age and time men are also becoming very fashion conscious and savvy. It is therefore of the essence that men identify with the religious principles for dressing and understand how to synchronize their fashion with their faith because as far as I am aware, no religion encourages anyone whether female or male to be indelicately dressed.
I look forward to when fashion will meet faith on our streets, when style and modesty will become good friends in our hearts, when some religious people will stop being exaggeratedly rigid and when some others will be cured of that mental state called 'fashion craze'. 'Fashion craze' is a very wrong state of mind because though it is good to engage with global fashion trends, it is not advisable to be entirely carried away by it. I need not be easily defined by a type of fashion just because it is trending, I'd rather be defined by what is classy, stylish and still decent.
As much as I love to be fashionable, I am anti-extreme fashion. Extreme fashion like skimpy clothing, excessive make-up, extravagant ornamentation, tattoos and piercings, etc oppose my principles. Oozing loudness and provocation by appearance is unworthy and needless; in fact it is like a baggage of garbage and who really wants that? Is it imperative that we consciously strive to strike a balance between our inner and outer beauty while as well understanding that fashion is very relative.
On the note that fashion is relative, my question to you is:
1. When to you, is fashion extreme?
2. Care to share what trends you feel uncomfortable with?
3. Got any personal daunting feelings about fashion?
_______________________________________________________________________________
Jesmine Chinwe Onyeukwu is a Productivity/Simplicity Coach, Speaker, Writer, Trainer and the CEO of JessylsCharm, Nigeria's first and leading Professional Organising/Productivity Company. JessylsCharm helps clients beautify their lives, reclaim their effectiveness and boost their productivity with her space, paper and time management solutions.