Naomi Achu is a Cameroonian artiste and one fun BN bride! From her pre wedding to this shoot, she's kept us entertained and inspired!
You saw her fun pre wedding video where her groom Dayo was trying to teach her Yoruba! HERE
You saw her creative wedding where an eagle flew in the wedding rings – HERE
Now – are you ready? – Naomi trashed the dress!
"Trashing The Dress" is a recent wedding tradition where the bride (and sometimes her groom) do something fun and outlandish with their wedding attire. We've seen couples jumping off cliffs, rolling on the beach and more! You Only Wed Once right?!
This doesn't happen everyday, so we had to ask Naomi about her inspiration! –
BN Weddings: What was your inspiration to "trash" your wedding dress?
Naomi: I always like to try different things.  And "trash the dress" isn't typically an African culture thing. Its more common in the States and in Europe. So I figured… just try it. Plus, after the wedding, I wasn't psychologically done with it. I had an emotional attachment to it because it literally makes me feel like a barbie doll and I wanted to feel like a barbie for one more day. I wanted to do everything with it! I wanted to roll on the floor, get in the dirt and just enjoy it.

My wedding photographer Andre Kemayou had actually pushed the idea  to me shortly after the wedding and inspired me further. He wasn't available to do the shoot but he was definitely an inspiration, then I riveted to Paul A Greene, a well known photographer based in Maryland, USA who  I've been blessed to work with on my music projects.

BNW: What did your friends say when you told them your idea?
N: The only people who knew about the shoot were my husband, Dayo and his mother. They thought it was an interesting concept but gave little opposition.

BNW: Is your dress really trashed? Where is it now?
N: The question that everybody asks me when I told them about "trash the dress" is what you just asked. Is it really trashed? Did you really trash it? Is it wearable?  
Well, the gown is in my closet in a garment bag. It got soaked up in chlorine from the pool water. But I don't imagine literally throwing it away because of my emotional attachment to it.
No matter how damaged it is, my plan is to wear this gown every year on my wedding anniversary to make sure it can still fit me and that I'm maintaining my shape 🙂
We love it! Enjoy & be inspired, xoxo
The dress! Juliette by Maggie Sottero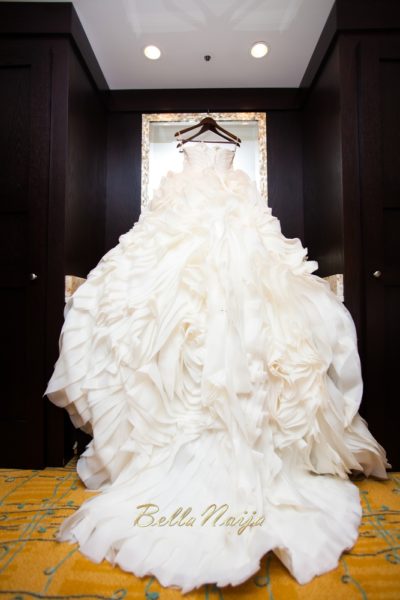 Naomi all glammed up and ready for the shoot!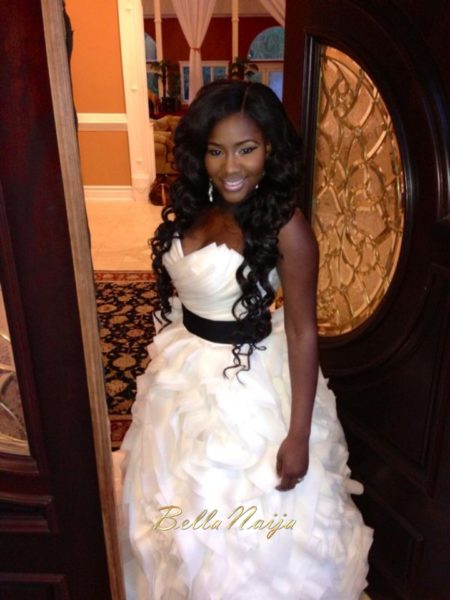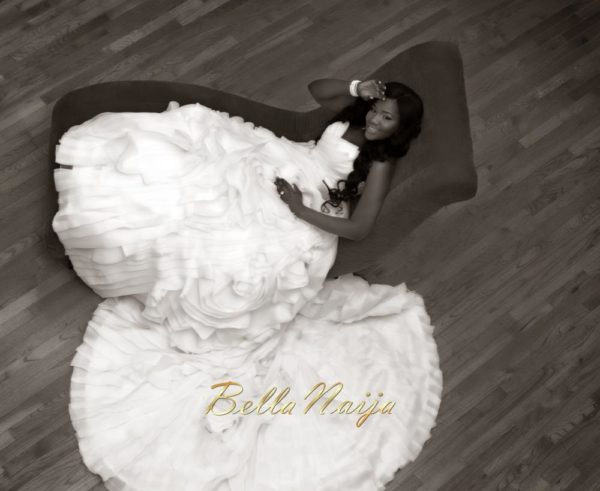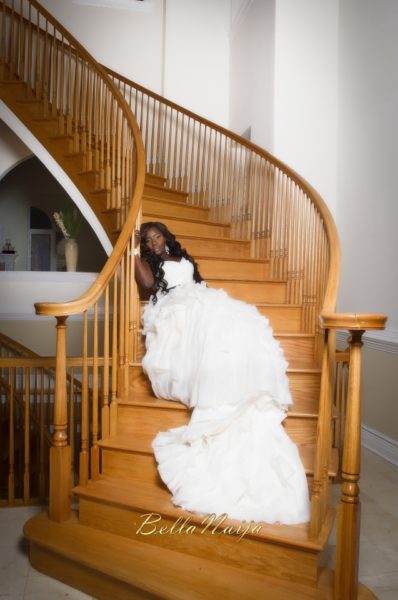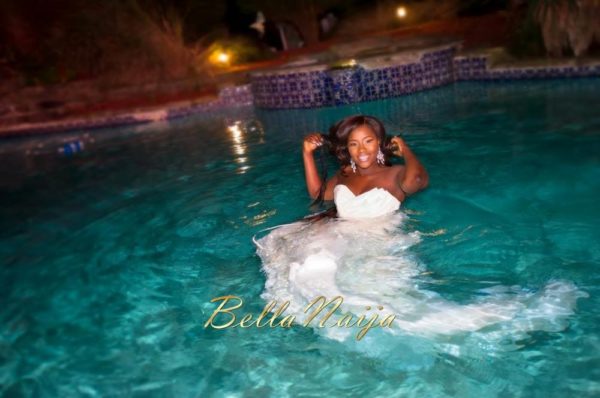 Get to know the bride! Instagram: naomi_achu | Twitter: @naomiachu 
Vendors
Photographer: Paul A Greene Photography
Location: The Gambrills Mansion – MD
Wedding Dress: Juliette by Maggie Soterro
______________________________________________________________________________________
We love weddings as much as you do – get in touch for inquiries, inspiration & more!