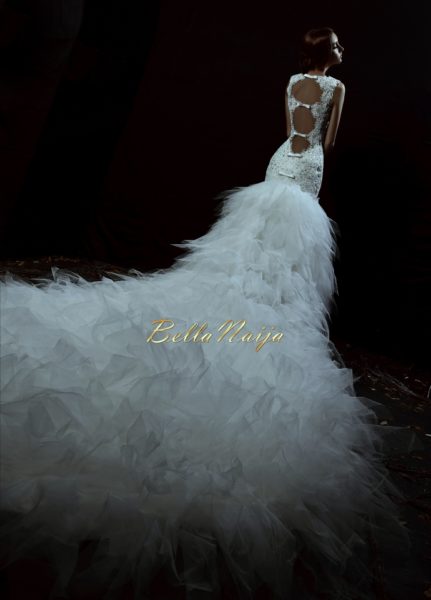 Dubai is becoming a hotspot for Nigerian brides! From wedding shopping to your honeymoon, the City of Gold is the place to be. Today's BN Bridal feature – The Marquess Collection by Warda Haute Couture will have you drooling and maybe even booking a ticket ;)!
There is something in this collection for every bride – from the traditional to the edgy rebellious bride. Warda bridal pieces are designed to make the wearers stand out and become the focus of attention on their big day. The collection is a juxtaposition of traditional and modern silhouettes, delicately designed and crafted using the most luxurious silk threads, with satin, tulle and organza.
"I was inspired by the glamorous wedding scene in the GCC, the fashion of the guests and the brides always look so breathtaking, I wanted to create pieces that will add value to the glamorous wedding culture present in the Middle East" – Rahil Hesan, the designer.
Young designer Rahil Hesan launched Warda Haute Couture in 2005; a blend of Eastern flare and European simplicity. She studied at Cavendish College, London majoring in Fashion Design, Accessory Designs, Textile, Colour Theory and Fashion Psychology.
Enjoy and be inspired!
To contact the designer for enquiries or orders:
Email: info (at) wardahautecouture.com | www.facebook.com/wardahautecouture | www.wardahautecouture.com
Address:
Al Wasl Road, Jumeirah Road
Tel. no: +971 4 349 5200
______________________________________________________________________________________
We love weddings as much as you do – get in touch for inquiries, inspiration & more!