With the success of Shrek, Toy Story and the Disney ladies (Pocahontas, Cinderella, Snow White…) at the international box office, it is no surprise that Nigerians are getting interested in animated movies.
Nollywood superstar Desmond Elliot has lent his voice to an animated film – The Secret Princess.
The flick set to be released in 2014, is a romantic love story full of adventure, drama, music, a fantasy animal jungle and many twists. It is produced by TransTales Entertainment.
No word on Desmond's character, but we are presented with a video giving us a behind the scenes look of the actor at work alongside his other co-stars.
Check it out!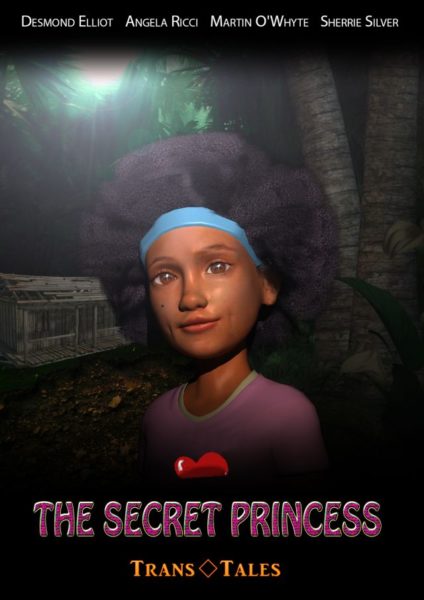 Official Synopsis
Two babies are exchanged at child birth, a boy born to a poor farmer and a girl born to the King's third wife. The king already has 5 daughters and no son. He is in the dark about the baby switch.

Following the mysterious disappearance of the farmer, the wife is accused of being a witch and to escape any consequences she runs away with the baby girl.

Talking animals – A parrot that witnesses the baby switch in the Palace spreads the word in the jungle, and all the animals plan to help the girl and her mother who live alone in the jungle; often sad about their loneliness.

Along the line the The Prince meets the girl, they fall in love. He fights a wrestling match to become the one who gets to marry her. In the last few scenes a lot of amazing twists are revealed about many characters including the princess, the prince, the farmer and her wife, the queen and the King and of course Mr Tortoise.