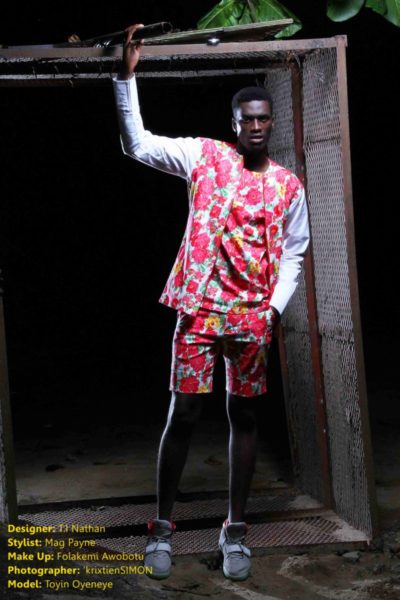 Hey fellas, how about something bright and colourful to get your 2014 wardrobes in check?
Presenting his 2013 collection, eponymous Nigerian design label T.I Nathan presents "The Aesthetic Man" collection. The collection has a playful nature to it that is reflected in the floral and animal prints and bold colours. With simple but basic pieces that every guy should have, the collection is inspired by the designers love for nature and the wild.
If you are trying to make a statement but don't want to look overdone, then a piece from this collection is something you should definitely try.
Check it out.
Photo Credits:
Photography: krixtienSIMON
Style Direction: Mag Payne
Model: Toyin Oyeneye
Makeup Artist: Folakemi Awobotu
For more information on the T.I Nathan brand please email: [email protected] | Call 08164691226 or 08026540641