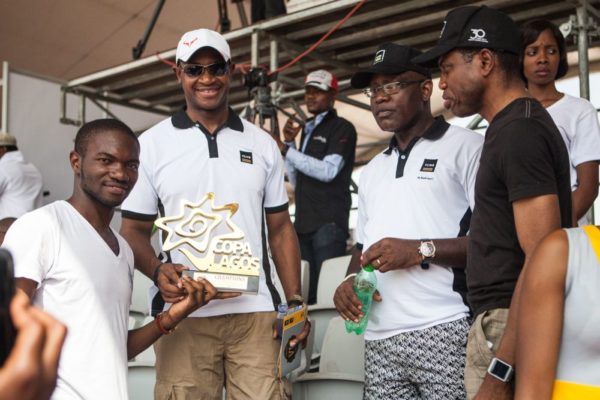 Thursday 13th December 2013 was the beginning of another great Beach Soccer tournament in Copa Lagos, and it ended on Sunday 15th December 2013. The event took place at Eko Atlantic, Ahmadu Bello way, Victoria Island, Lagos.
This year, four top-notch National teams participated together with hosts Nigeria, Senegal with all their might couldn't conquer the great sand eagles at the final. The highlight of the football tournament sponsored by FCMB, was the Nigeria vs. Lebanon match where both teams slugged it out in-front of an animated audience. The governor of Lagos state, his Excellency Babatunde Raji Fashola was joined by many other high profile dignitaries to witness the amazing game live where Nigeria eventually edged Lebanon 10-9 after extra-time. Germany was also one of the four teams that participated in this year's Copa Lagos edition on the sands of Eko Atlantic.
According to many spectators the most exciting part of the 3 day competition was the celebrity match where most people for the first time saw Nigerian super star, D'banj, aka Banger Lee play football along side other celebrities such as Samson Sia Sia, Waheed Akanni, Deji Tinubu, Emma Okocha, Mutiu Adepoju and other celebrities.
Presenting "Kick of Life" starring Banga Lee.
But just as it has always been, Copa Lagos is much more than a tournament, it is also a lifestyle. Kinetic Sport (Organizers of Copa Lagos) with the lead sponsor, FCMB, provided an amazing event that had fan-friendly events, such as cheerleaders, music, celebrity games and fashion. A beach fashion show was organized in front of a local and global audience. The designers were Rebahia, Republic of Foreigner, Samson Soboye, Andrea Iyamah and Puma.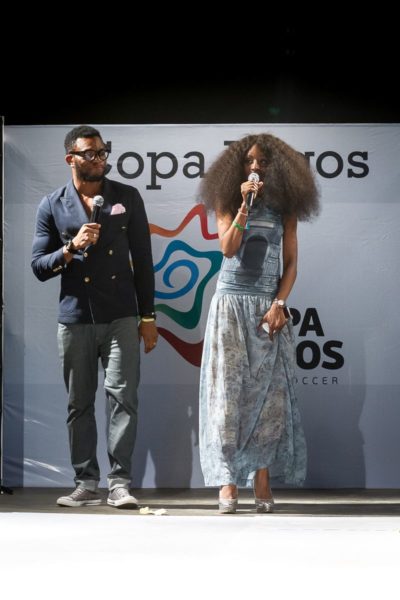 Rebahia
Republic of Foreigner – W by ROF
Samson Soboye
Andrea Iyamah
PUMA
Some of the dignitaries at attended the event and fashion show were Alhaji Aliko Dangote, Minister of Tourism Edem Duke, Michael William, Elizabeth Elohor and many more.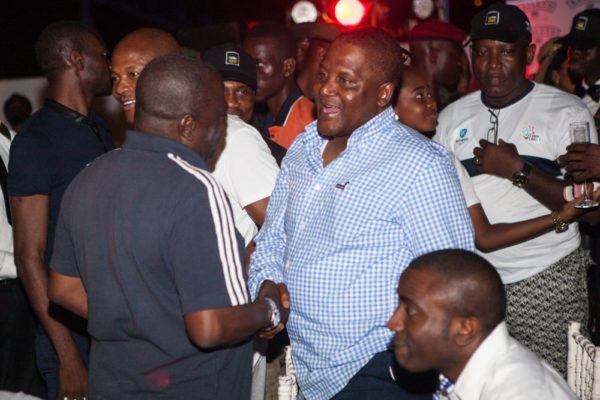 To conclude the event, there was a concert for the fans on each day and the final day had thrilling performances from Olamide, Black Magic, Ketchup, Skales, Lola Rae and a few others.
Now for some still life action!
Hold on to your hats…here come the cheerleaders!
They're back! More Cheer leading!
And the Champions are…
______________________________________________________________________________________
Sponsored Content