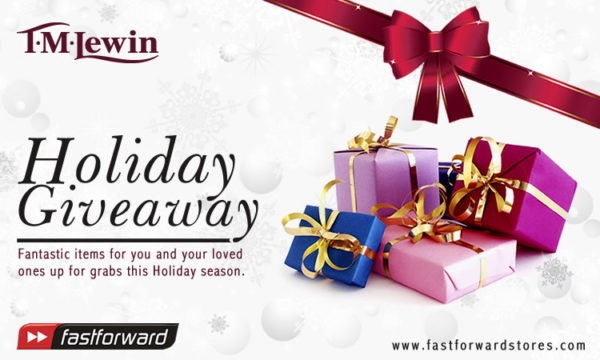 On the 3rd fabulous day to 2014, BellaNaija gave to me – shirts from T.M. Lewin!
We announced a fortnight of fab giveaways, and this is our 3rd one! To learn more, click HERE! To see other giveaways, click HERE.
***
The Prizes!
There will be two (2) winners – 1 will win the male shirts, and 1 for the female!
1. 2 Male shirts (any size – you will provide your size when we contact you – the winner – via e-mail)

2. 2 Female shirts (any size – you will provide your size when we contact you via e-mail)
Conditions:
1. You or a representative must be able to pick up the shirts from a Lagos office.
2. You or your representative must be willing to take a photo for proof of receipt and a possible feature on the BellaNaija.com website, or social media.
To Win:
There are 2 easy steps!
1. Follow @bellanaijastyle on Instagram OR @bellanaijastyle on Twitter – choose one!

2. Write an answer to this question in the comment section of this post:

"What does the T.M. in T.M. Lewin stand for?"

When you answer the question, also write "male" or "female" – you can't enter for both!
We will contact the winner via the email you provide in the comments! The competition ends tomorrow – 28th December 2013 at midnight Nigerian time.
Good luck!
____________________________________________________________________________
To order T.M. Lewin online and for delivery to a destination in Nigeria, go to www.fastforwardstores.com, Nigeria's number 1 retail store!
· You can order easily, secure and fast online at www.fastforwardstortes.com and pay online or on delivery.
· Orders are dispatched daily from our distribution centre in Lagos
· 24 hours delivery in Lagos
· Call toll free for enquiries 0800 1000 000