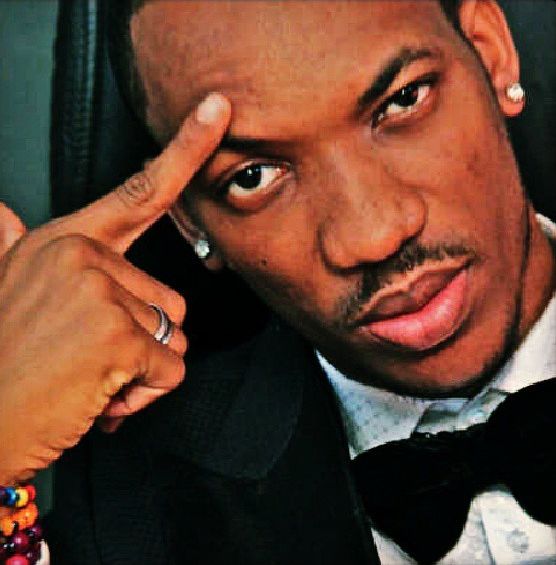 Something tells us Peeshaun of the Skuki Duo is a fan of BellaNaija.com…or at least knows what will get the  Federal Republic of BellaNaija Nation talking.
After sending out tweets on Monday advising women on how to make their relationships work better, the music star of pop group Skuki got a lot of praises. If you missed it, click here.
Today, he is on to the men.
1) God gave Adam, the woman- as a supporter, a helper. Therefore your wife is a co-pilot, not a passenger.

— SKUKI (@Skukipeeshaun) January 11, 2014
2) Control ur ego & don't let ur ego control u. When a man's ego is bigger than his head, it blocks his vision & he won't see things clearly — SKUKI (@Skukipeeshaun) January 11, 2014
3) Just becos u are d man & u feed d family, don't mean u'r always right or others opinions don't count. Remember, u're not perfect either — SKUKI (@Skukipeeshaun) January 11, 2014
4a) By default, being the head, means you should have final say, but with such authority comes more responsibilities… — SKUKI (@Skukipeeshaun) January 11, 2014
4b) …Your role thus requires you to be the more patient, the more enduring and more tolerant one- To whom much is given, much is expected — SKUKI (@Skukipeeshaun) January 11, 2014
5a) Women don't like when a man is too nice or can't take charge. So occasionally u got to put ur feet down, be tough & firm on decisions… — SKUKI (@Skukipeeshaun) January 11, 2014
5b) …but intimidation or battering is not the way to take charge. — SKUKI (@Skukipeeshaun) January 11, 2014
6a) A real man, DELETES violence from his marital dictionary… — SKUKI (@Skukipeeshaun) January 11, 2014
6b) Hitting a woman is a sign of intellectual weakness, an inability to pass ur message across verbally, thereby having to use brute force — SKUKI (@Skukipeeshaun) January 11, 2014
7a) There's a time to talk and a time to listen. At times u should just allow her air her grievances without interrupting… — SKUKI (@Skukipeeshaun) January 11, 2014
7b) A considerate husband knws his woman & can tell wen she's havin an emotional outburst frm when she's bringing a confrontational argument — SKUKI (@Skukipeeshaun) January 11, 2014
7c) Wives mean well,but wen driven by emotions she could be a bit clumsy presenting her case,not watching her tone of voice or body language — SKUKI (@Skukipeeshaun) January 11, 2014
7d) …A thoughtful man knows her intentions are good, and therefore overlooks her manner and approach at that point in time. — SKUKI (@Skukipeeshaun) January 11, 2014
8) U cant use someone else's script to act your part. People give advise based on their own insecurities- No one can know ur wife like u do — SKUKI (@Skukipeeshaun) January 11, 2014
9) The qualities outsiders use in assessing u as a great guy, are not d same ur wife & kids use in assessing u as a caring husband/father. — SKUKI (@Skukipeeshaun) January 11, 2014
10a) In conclusion- some r/ships hav gone far down stormy waters & hit many rocks dat both parties hav valid points why it's d other's fault

— SKUKI (@Skukipeeshaun) January 11, 2014
10b) In scenarios like this, d man, been d captain of d ship, should take d first steps in steering d r/ship or marriage back to stability.

— SKUKI (@Skukipeeshaun) January 11, 2014