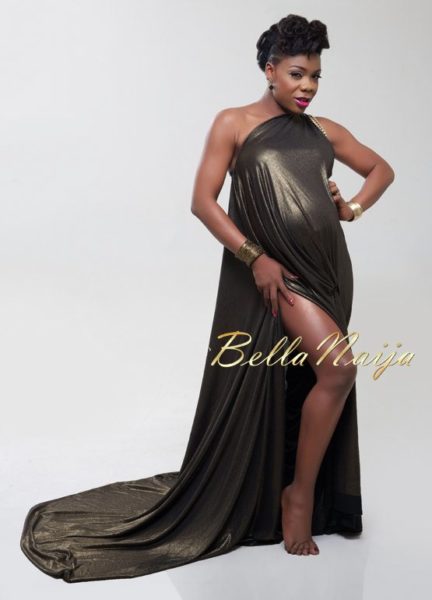 Congratulations to Nigerian dancehall queen and fitness instructor Kaffy Shafau-Ameh on the birth of her second child, a girl.
Her hubby who is a singer and part of the P-Square band, Joseph Ameh took to Instagram to make the announcement. We can see the doting father in scrubs, possibly about to hold his new bundle of joy for the first time.
The couple have named their daughter Eliana. In a recent interview with Motherhood In-Style, Kaffy dished about her easy pregnancy.
"Pregnancy has been good to me. I've never had a high risk pregnancy, neither do I have the type that you're sick all through. So far, I've had normal pregnancies, just that some of my symptoms are quite mild unlike some other women out there. I don't vomit. Yes, i'm nauseated and tired sometimes. Just the usual things, it's normal." she said
The couple are already parents to a boy Sean Oluwatosin Joseph Ameh.