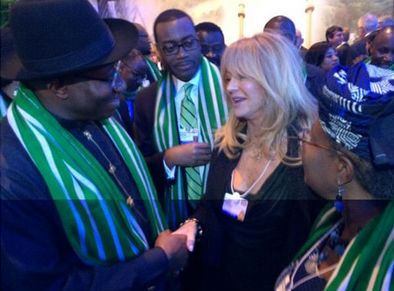 Goldie Hawn won't be smiling with President Goodluck Ebele Jonathan when next she meets him.
The American actress and activist came under fire on Saturday 25th January 2014 after posting a photo on Twitter about meeting GEJ at the World Economic Forum during an interview with HuffPost Live.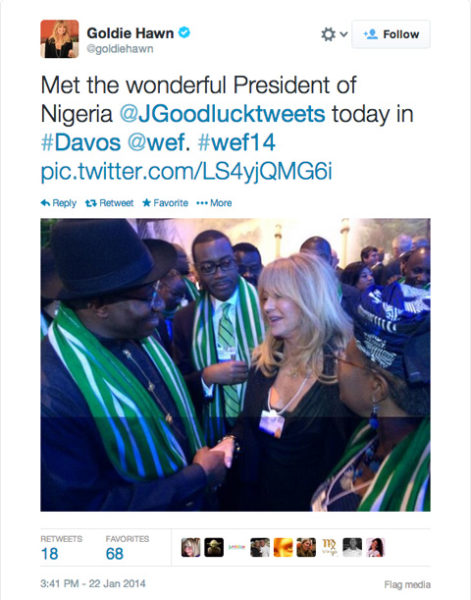 Goldie who is also the mother of actress Kate Hudson, revealed to Huffington Post that the photo "had every right to cause an uproar." She then revealed she "had no idea" about the same sex bill in Nigeria, while also noting she "literally hadn't looked at the news".
Goldie Hawn later deleted the tweet.
It's "no excuse" she explains of her action and she's "absolutely appalled" about GEJ's anti-gay views.
She also stated that his views are very-far based and full of hatred.
"It breaks my heart because I have my own personal feelings about this. This is man's inhumanity to man of the first order. It's more than ridiculous, it's barbaric." she continued to say.
Goldie later told the LGBT community and informed them that they are moving in the "right direction".