It's 3 Generations of Beauty as Goldie Hawn, Kate Hudson & Rani Rose cover People Magazine's The Beautiful Issue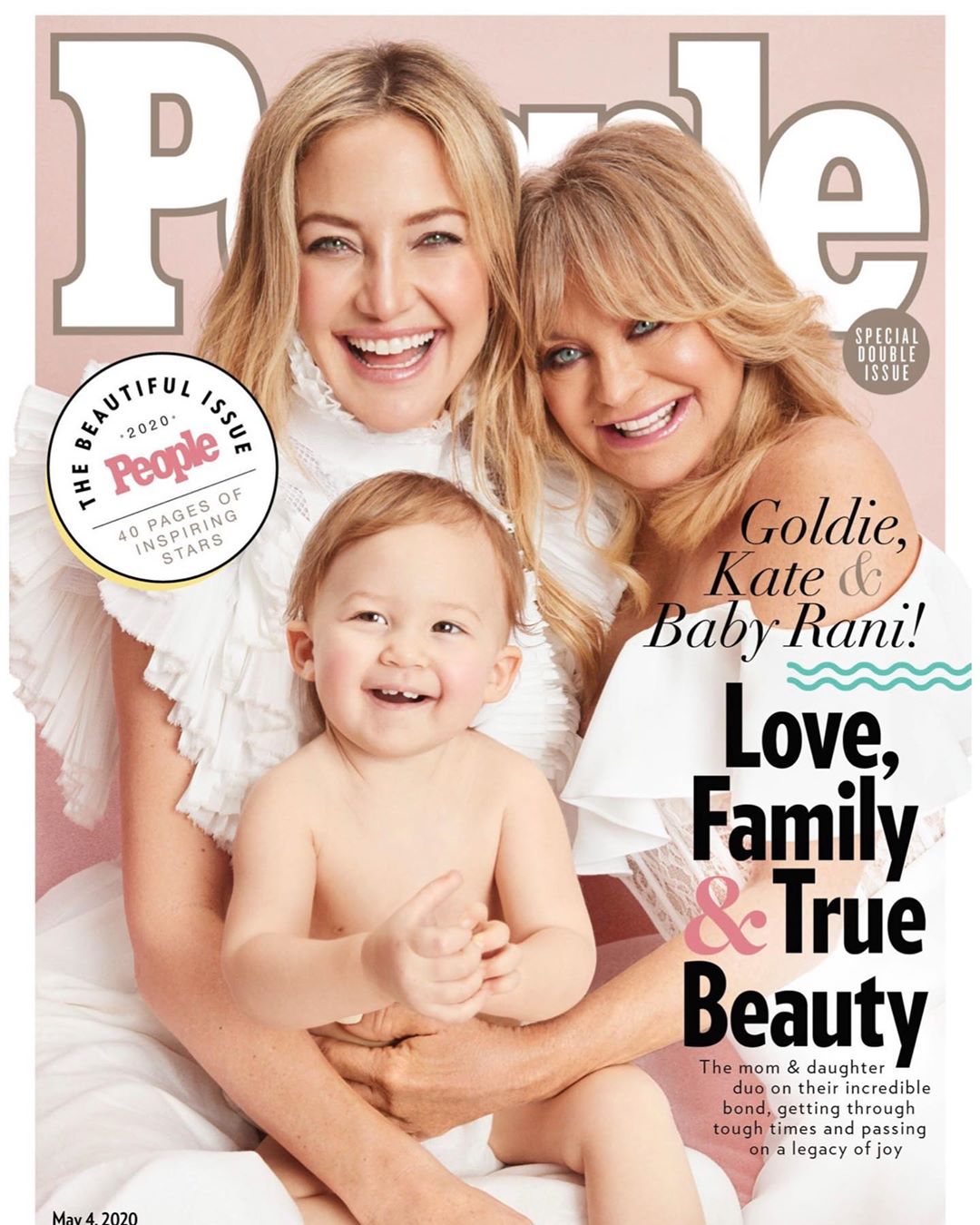 With a bright spirit and unshakeable love, Goldie Hawn, Kate Hudson and her daughter Rani Rose prove true radiance runs in the family.
People's "The Beautiful Issue" cover stars the mother-daughter duo as they share their biggest similarities, and a few differences, in parenting styles, relationships, and beauty tips and tricks. They also open up about their incredible bond, getting through tough times, and passing on a legacy of joy.
Read an excerpt from People's:
Kate's then-16-month old daughter Rani, with musician Danny Fujikawa, had just left to take her afternoon nap. "When your daughter has a daughter, it's a big deal," said Goldie, 74, noting that Kate had posed for the cover of the issue in 2008. "I mean, it really is."

"And now with little Rani Rose," added Kate. "I was so excited. The third generation."

While the mother-and-daughter stars had no idea much of the country would soon be on lockdown because of the coronavirus outbreak, they were already grateful for their family and unbreakable bond.

"It's definitely an interesting time for reflecting on what is truly important," says Kate, 41, two months later from the L.A. home she shares with Fujikawa, 33, along with her sons Ryder, 16, and Bing, 8, from previous relationships.

Goldie, 74, now isolating with her partner of 37 years, Kurt Russell, 69, says getting through the crisis has meant focusing on "meditation, nurturing, loving kindness for all in my heart and staying safe inside."
In the cover story, Kate says: "My mom gave me the floor to be able to feel confident enough to go out and feel like my life could be my own. Mom was my greatest cheerleader. And it just made me think about Rani…going, 'I hope I give her that kind of confidence,' you know?"
Watch their interview on People TV