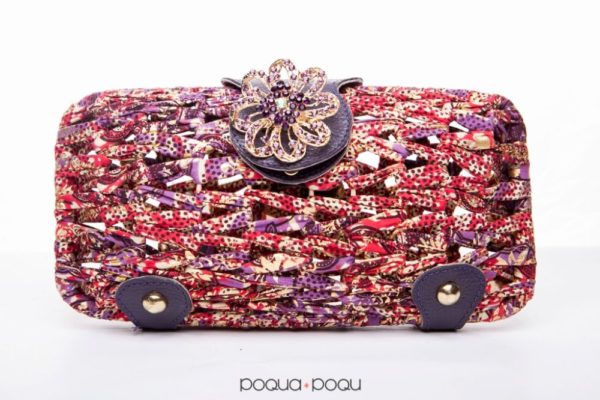 Get ready, it's the "Hidden Jewel of Beauty".
This accessories collection tagged Adodi By Poqua Poqu is inspired by the oyster and takes on a different and modern approach to the clutch design. The name "Adodi" is taken from the word "Ewe", a West African language meaning Oyster and was chosen because of the fascinating way the Pearl Oyster creates a pearl.
The Adodi clutches are meticulously shaped to emulate the resilient frame and character of the oyster. Woven with select Ghanaian prints and assembled with fine Italian leather, the Adodi clutch is a combination of tradition and originality. It is beautiful and enduring.
Of course, the Oyster would be incomplete without its most precious possession, the Pearl. The Adodi clutches are embellished with pearls and rhinestones in exciting and varying shapes and colors, giving a classy finish to an already ostentatious creation.
Check out the collection below and let us know what you think.
Photo Credit: 
Photography: Team1000words
For more information please visit www.poquapoqu.com | Follow them on Twitter: @poQuapoQu | Like their page on Facebook: www.facebook.com/Poqua | Call +233 (0)302 963 909 | +233 (0) 270 231 261