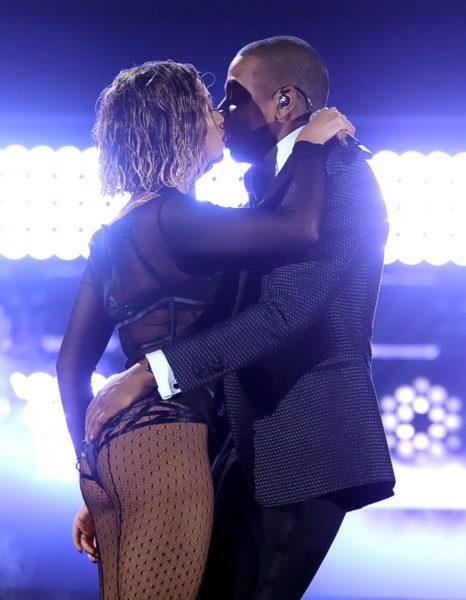 Two recent posts on BellaNaija ignited a fire in me, such that I had to pen this down. One was the essay Beyoncé wrote on Feminism that was posted a few weeks ago and the other was the very recent video of Beyoncé and Jay Z at the Grammys, performing her hit new song, "Drunk in love". It wasn't the posts exactly that ignited the spark, it was the comments; some of which went something like this – 'Beyoncé is hypocritical because she has been objectifying her body for years'.
Owning your sexuality is part of feminism. It is in fact a huge part of your femininity. Women should be able to feel and look sexy and openly express their sexuality without being dubbed "hoes" and "promiscuous" and most importantly, women should be able to express their sexuality and therefore their womanliness without the fear of rape and worse still having it blamed on them. This is exactly what Chimamanda Adichie was talking about in her TedTalk – "we should all be feminists". Her message was so clear and very apt and I urge you all ( male and female alike) to listen to it. The message was powerful and rung so true that even Beyoncé had to sample her on her track "Flawless", see an excerpt of the talk below:
"We teach girls that they cannot be sexual beings in the way that boys are ……… We police girls, we praise girls for virginity but we don't praise boys for virginity….. We teach girls shame – "close your legs", "cover yourself". We make them feel as though by being born female, they are already guilty of something. And so, girls grow up to be women who cannot say they have desire; they grow up to be women who silence themselves; they grow up to be women who cannot say what they truly think and worst of all, they grow up to be women who have turned pretense into an art form."
Why should women not be able to express themselves in the way that they want to? Be it through dance, speech, dress or any other means. Look at our body for crying out loud, it is distinctly different from that of a man's and it was intended to be so; we have beautiful curves, full breasts, nice slender legs, small waists, dainty hands and wrists and a voluptuous backside to go with it. These features are to be flaunted and this can be done in sexy and edgy yet decent ways.
You should see me when I'm dancing, apart from the fact that I LOVE to dance, I genuinely believe it is a form of expression. My husband is always taking the piss at me that the only thing missing in our house is a pole, because at any given time I can just break into a dance move and it is mostly raunchy.
Even when I am out with the girls, they know me and sometimes I get a few spectators, because I just get lost in the music and boy do I know how to move if I say so myself. However, even as the spectators watch and appreciate, the minute any guy thinks he can cross the line and come too close, I very firmly tell him off. The social fabric of society has been so badly damaged especially in Nigeria, that a woman can hardly even get into a club alone nowadays, talk less of with a group of female friends, if they do not have a male accomplice. The bouncers automatically assume you are there to prostitute yourself and the men immediately try to pick you up for the night. So do we sit back until we are completely subdued in our own society? Or until we become completely irrelevant? We must at least try to assert ourselves.
Ladies, owning your sexuality is part of the movement (if you want to call it that). We are beautiful and heck, we know it and shouldn't be afraid to show it. Choice should be the operative factor here; if as a woman you choose to express your sexuality in a certain form, that should be absolutely fine and if you choose not to, or choose to do so in a different form, that should also be absolutely fine. But sexuality and feminism go hand in hand, they are not separate from one another and never will be. we shouldn't be made to feel uncomfortable or guilty for expressing or being ourselves.
What we should truly be concerned about and working towards is developing a new breed of men and women in our society. We especially need to teach our sons to treat girls better; they need to grow up into men that understand that a mini skirt does not automatically connote "loose woman" and that rape is disgusting and highly unacceptable.
Most importantly, we need to teach our daughters self worth, so that they grow up to be strong and assertive women, who stand up for themselves.
_______________________________________________________________________
Mya Williams is a fiercely passionate and fun loving rebel/ nonconformist. She loves to write in her free time. She emphatically believes that certain societal customs and norms must be challenged if one is to have a fulfilled and happy life.