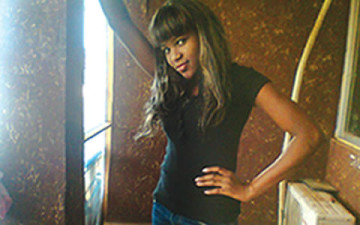 Rest in Peace. Opeyemi Odusanya, a 300 level student at Bowen University was murdered by cultists for allegedly rejecting sexual advances. 17-year old Odusanya was a Biochemistry student.
Punch Newspaper paints a clearer picture of the sad incident, reveals that the cultists in the area stabbed her to death at her parents' home in Alakuko,  for "being too proud" to accept their sexual advances. The killing took place on February 3rd 2014.
Local authorities have arrested the culprits who were residents of the area.
According to a police officer, Opeyemi went to buy recharge card, and as she was returning a group of cult members trailed and entered the house with her.
Opeyemi who was home alone, was instructed to turn on the generator so that no one would hear screams.
The officer goes on to state that "We believe that they wanted to rape the girl, but she must have put up a fierce struggle as the whole house was scattered."
After a while, the men pinned her down, stabbed her in the stomach multiple times and ripped out her intestines. They took her phone and the keys to her parents' jeep, after killing her.
The culprits fled the scene and later sent a text message to her mother explaining why they killed her.  "Your child has been proud. We have been toasting her, but she has refused to accept. We have killed her to teach a lesson. We have also driven your car away.
If you want your car back, come to Lakas Hotel or Cele Bus Stop around Mile 2 to pick it up. If we see policemen around, we will kill everybody.", the text message read.
Friends and family of Opeyemi have since been writing tributes on her Facebook page.