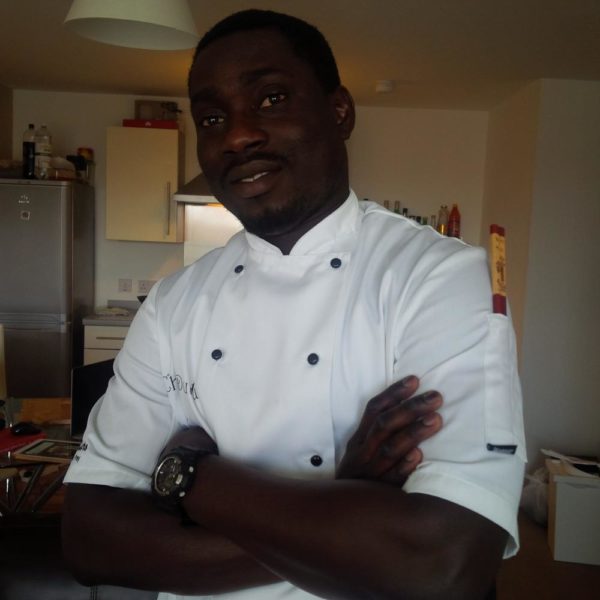 I'll say so far I have travelled about 80% of the world thru my kitchen "DuDu Bistro" Thai, Asian, Arabian, Indian, oriental name it. If you are following @chef_dudu on Instagram, you know what I mean. Today, I'm sharing a lovely meal I have tagged as #Afro-Italian. It's a fuse of the popular pepper soup and assorted Italian pasta.
My post will set you in a mode different from the norm so please sit back relax and enjoy my story.
For the pasta lovers, here is another way of enjoying it. And for my non-pasta lovers, good news because you are about to fall in love.
What You Need
Chicken stock
Pepper soup mix
Salmon
Prawns
Pasta (conchiglie, mafalda corta and fusilli tricolor)
Ripe plantain
Scotch bonnets – a.k.a "ata rodo"
Shallot Onions
You'll notice there are no quantities. Yeah, I'm a little unorthodox and usually prefer that you freestyle based on your preference.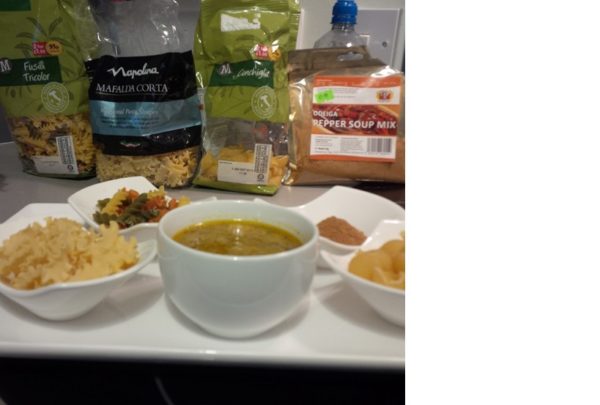 How To
Heat the chicken stock I made from cooking chicken. While doing that, I got rid of the residues. Wash the plantains,and cook with the skin for about 5 minutes. This can be cooked for longer depending on preference. After cooking the plantain, peel the skin and slice to chunks, ready for the next stage.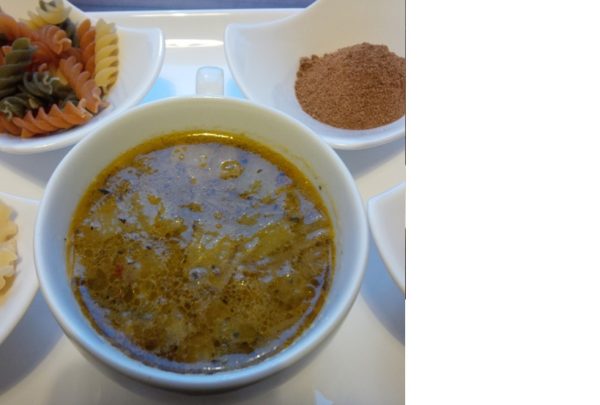 On one side, parboil the pasta for 10 minutes, making sure it does not go soggy. Drain the water and set it aside.
Now to the salmon…. let's do this.
Season the salmon with very little salt and a little bit of the pepper soup seasoning. Grill in the oven for 15 minutes on low heat.
Now to the main matter.
Heat the chicken stock again, but this time adding the prawns, few slices of shallot onions and scotch bonnets …I like it spicy, and of course the pepper soup mix. cook for 10 minutes with a pinch of sea salt. I tasted it and I got that hmmmm effect! and I knew it was time to add the rest of the stuff.
Gently adding the pasta and plantain, cook for 10 minutes to be sure the plantain and pasta are properly infused with the pepper soup flavour … you know what I mean.
Allow to cool and serve in a nice bowl. I chunked the salmon in nicely and with a nice view of the city from my balcony, it was a nice meal.
***
BN Cuisine fam, remember you have an opportunity to win this unique Rose Pink Limited-Edition Bottle courtesy of Moet & Chandon. All you need to do is cook any of the dishes in the Valentine's Day post {Click here if you missed it}. Plate it nicely, take a good photo of the dish and send to features(at)bellanaija(dot)com with subject 'CHEF FREGZ MOËT&CHANDON CHALLENGE.'
______________________________________________________________________________________________
Chef DuDu is a Business Analyst focused on Mobile phone apps. Outside his 9 – 5. He is a private Chef and loves to pamper taste buds. He's got great passion for cooking and exploring the world recipes. He believes food prezzi is key and eating colours is really essential. Follow his daily posts on Instagram @chef_dudu or read up exciting food stories on www.chefdudu.com