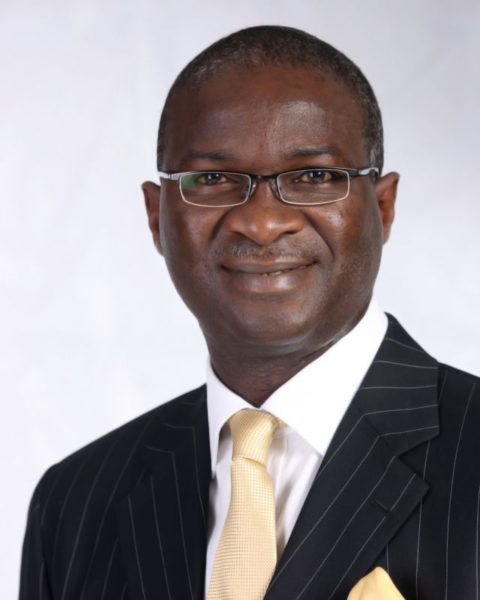 Nigerians always have a funny way of reacting to social buzz.
The Lagos State Government recently banned all types of dressing that exposes breasts and other sensitive parts of the female body.
The decision was taken because of the increasing state of indecent dressing by female state government public servants. Drastic measures will be taken against offenders.
The new dress code for female employees includes skirts that are above the knee, pants which are not figure hugging and gowns with moderate slits and long sleeves.
And of course, many who didn't take time to understand the ban, thought it was for all females in Nigeria. Here are some tweets responding to the ban, with some accusing Governor Babatunde Fashola
Fashola bans mini skirt again…this guy is right but he's kind of going too far

— B-0-D !!! (@dharmex100) February 20, 2014
lol fashola bans smoking in pub places && mini skirt in lagos. The end is deff near 🙁 — O. A. (@ChillItsOlisaa_) February 20, 2014
Uniforms would soon be sown"@tadiyedi: Lol"@brewscot: Fashola bans Mini skirt in lagos.. For what?"" — TheRealBarcelonaFan© (@Thundey_E) February 20, 2014
He's thirsty for attention RT @Jaykeyakubu10: Fashola bans mini skirt? really?! doesn't he have better things to ban? — Mr. Wireless Wire (@Lifematician) February 20, 2014
Lol, yh"@Sshexxy: "@obiggi: It'll reduce the risk of road accidents"@Sshexxy: Why will you ban miniskirts in LAGOS STATE?!"" Lol. You think? — Ogaranya (@obiggi) February 20, 2014
But y would fashola ban the wearing of mini skirts in Lagos…….chai boys go suffer oo — IG : _Teju_ (@iTEJU) February 20, 2014
He will soon ban wigs and weave on"@certified_AY: Governor Babatunde Raji Fashola Bans Mini Skirts In Lagos? LOL!" — ABIMBOLA (@Abimberry) February 20, 2014
And padded tins "@Abimberry: He will soon ban wigs and weave on"@certified_AY: Governor Babatunde Raji Fashola Bans Mini Skirts In Lagos?

— Bgee (@Blessingee) February 20, 2014