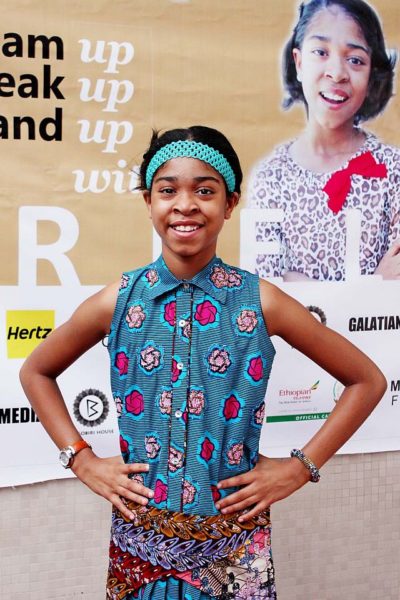 Over the last 12 months, BellaNaija have spotted 11 Year-Old Zuriel Oduwole in various magazine including Forbes Africa and also watched her interviews with notable personalities including Presidents and CEOs. Zuriel was named as one of the 100 Most Influential People in Africa for 2013 by New African Magazine.
Here is now Zuriel describes herself on the website for her non-profit program – Dream Up, Speak Up, Stand Up
I am an 11 year old American girl of Nigerian and Mauritian descent. I'm in the 8th grade at school right now. I am working hard to do my school projects, play in my basketball league, and still do what I enjoy a lot – like my extracurricular activities of interviewing leaders and inspiring girls around the world to dream bigger.

My Vision & Mission
As a girl, I am concerned that not every girl has a right to get an education or a chance to accomplish her dreams like me.

My vision is to see that this changes one day, and my mission is to use my "Dream Up, Speak Up, Stand Up" program to inspire girls to accomplish this mission.
Watch an excerpt from her Ebonylife TV interview below.