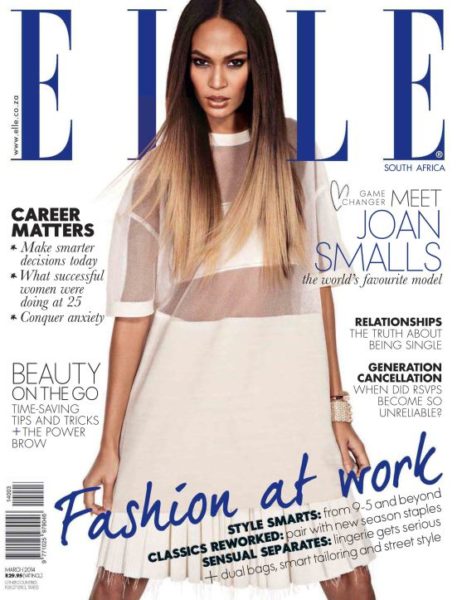 You better get used to the face and the name because Puerto Rican supermodel Joan Smalls doesn't look like she's letting up anytime soon.
After her feature on the January 2014 issue of Elle US, the fashion magazine has brought back "the world's favourite model" for another cover for its South African edition's March 2014 issue.
This issue as always takes on some of the fashion industry's favourite topics like styles for the office, how to recycle classics and of course the latest trends. The cover has Joann in an all white shift dress with sheer fabric cut outs, minimal makeup and long ombré hair.
Share what you think of the cover. Too basic or just right?
To get your copy of Elle Magazine South Africa, please visit here: www.mysubs.co.za/magazine/elle | For more information on Elle South Africa, please visit www.elle.co.za
Photo Credit: www.Facebook.com/ellemagazinesa