Hey Tripican fam! It's finally Friday, our favourite day of the week, and we have got a great line up of movies for you and your family.
For movies this week we have a special offer for you. You can get 10% off About Last Night and Dallas Buyers Club movie tickets. Use discount code: ALN and MCCONAUGHEY respectively.
Joining our list of movies this week are the True Life drama Dallas Buyers Club starring Matthew McConaughey, Jennifer Garner and Jared Leto, and the action/adventure Pompeii starring a familiar face – Kit Harington who played Jon Snow in popular series Game of Thrones; Adewale Akinnouye-Agbaje and Carrie Anne-Moss. And of course our other movies showing at Silverbird, Genesis deluxe and Ozone Cinemas.
You can now check out show times for Genesis Deluxe Cinema Enugu and Portharcourt on www.tripican.com. Enjoy!
Feature Movie: Dallas Buyers Club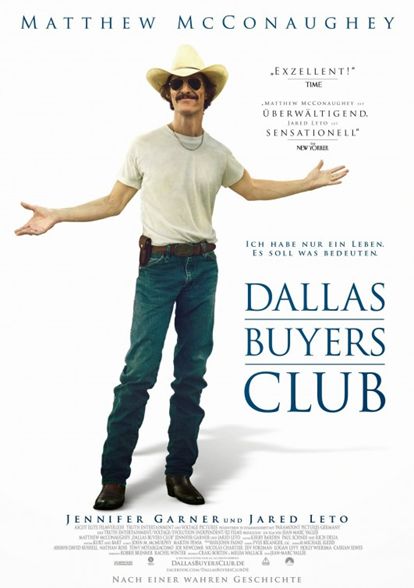 Genre: Biography|Drama|History
Starring: Matthew McConaughey, Jennifer Garner, Jared Leto
Synopsis: In 1985 Dallas, electrician and hustler Ron Woodroof works around the system to help AIDS patients get the medication they need after he is himself diagnosed with the disease.
Genre: Action|Adventure|Drama
Starring: Kit Harington, Carrie-Anne Moss, Emily Browning, Adewale Akinnouye-Agbaje
Synopsis: A slave-turned-gladiator finds himself in a race against time to save his true love, who has been betrothed to a corrupt Roman Senator. As Mount Vesuvius erupts, he must fight to save his beloved as Pompeii crumbles around him.
Genre: Comedy
Starring: Will Ferrell, Christina Appelegate, Paul Rudd
Synopsis: With the 70s behind him, San Diego's top rated newsman, Ron Burgundy, returns to take New York's first 24-hour news channel by storm.
Genre: Animation|Adventure|Comedy
Starring: Will Arnett, Elizabeth Banks, Craig Berry
Synopsis: An ordinary LEGO minifigure, mistakenly thought to be the extraordinary MasterBuilder, is recruited to join a quest to stop an evil LEGO tyrant from gluing the universe together.
Genre: Romance|Drama
Starring: Alia Bhatt, Randeep Hooda, Durgesh Kumar
Synopsis: Right before her wedding, a young woman finds herself abducted and held for ransom. As the initial days pass, she she begins to develop a strange bond with her kidnapper.
Genre: Action
Starring: Omoni Oboli, Uti Nwachukwu, Zack Orji
Synopsis: It started like a game and somebody got fooled, and then got hurt, not knowing that deep inside, the feeling was actually and truly deeper.
About Last Night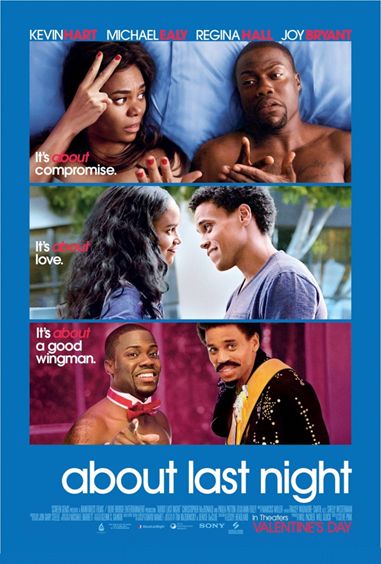 Synopsis: New love for two couples as they journey from the bar to the bedroom and are eventually put to the test in the real world.
Genre: Comedy, Romance
Starring: Kevin Hart, Michael Ealy, Regina Hall, Joy Bryant
Winter's Tale


Synopsis: A burglar falls for an heiress as she dies in his arms. When he learns that he has the gift of reincarnation, he sets out to save her.
Genre: Drama, Fantasy, Mystery
Starring: Jennifer Connelly, Will Smith, Matt Bomer, Colin Farrell
Honeymoon Hotel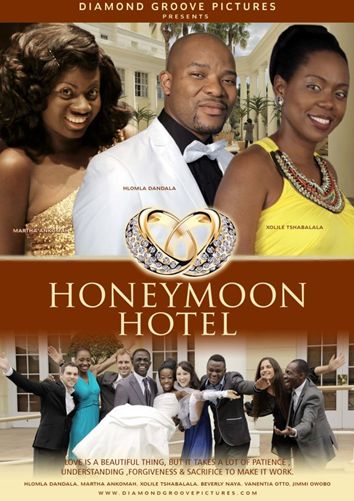 Synopsis: Love is a beautiful experience, but keeping a relationship and making it work, needs a joint effort and letting go of the past in pursuit of a happy home and a future together. These couples must leave the past behind and look to a brighter future that will enable them build a happy home. Even as their past knocks during their honeymoon. Forgiveness is divine and understanding is priceless.
Genre: Comedy
Starring: Hlomla Dandala, Martha Ankomah, Elvis Chucks, Beverly Naya, Jimmy Owobo and MNET Face of Africa Vanentia Otto
Monuments Men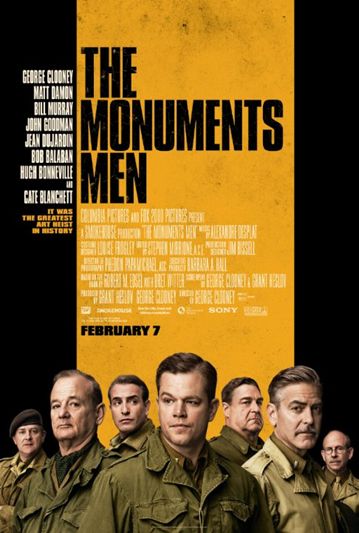 Synopsis: An unlikely World War II platoon are tasked to rescue art masterpieces from Nazi thieves and return them to their owners.
Genre: Action, Biography, Drama
Cast: George Clooney, Matt Damon, Bill Murray, Cate Blanchet
Robocop 
Genre: Action|Crome|Sci-Fi
Starring: Joel Kinnaman, Douglas Urbanski, Abbie Cornish
Synopsis: In 2028 Detroit, when Alex Murphy (Joel Kinnaman) – a loving husband, father and good cop – is critically injured in the line of duty, the multinational conglomerate OmniCorp sees their chance for a part-man, part-robot police officer.
Brother's Keeper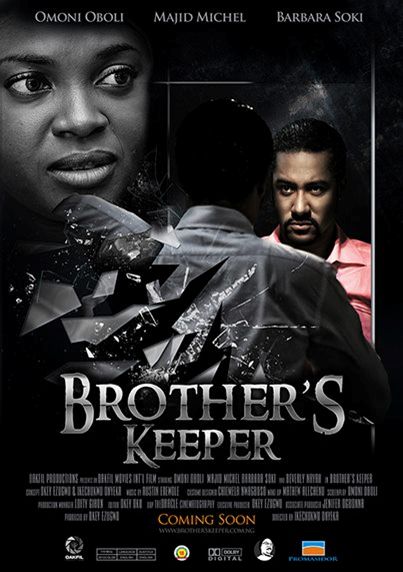 Genre: Action|Thriller
Starring: Omoni Oboli, Majid Michael, Barbara Soki
Synopsis: Brother's Keeper movie is a story about two brothers – Chidi and Chude. Despite being identical twins, they were never on the same page; One is prudent, innovative, considerate, loving and above all honest the other an exact opposite. Sharing their father's wealth at the insistence of Chidi, became the rising action which ignites the horror that has been concealed over the years. Chidi makes a mess, squanders his own portion of the supposed divide, takes over Chude's wife and two children and lives as though he is Chude, he deceives everyone including Chidi's wife until Mrs. Nwakwo their mother visits, strong as the semblance may seem, a mother knows her children. Now who killed Chude?
Genre: Comedy
Starring: Robert De Niro, Michael Douglas, Morgan Freeman
Synopsis: Three sixty-something friends take a break from their day-to-day lives to throw a bachelor party in Las Vegas for their last remaining single pal.
Genre: Action|Mystery|Thriller
Starring: Chris Pine, Kevin Costner, Keira Knightley
Synopsis: Jack Ryan, as a young covert CIA analyst, uncovers a Russian plot to crash the U.S. economy with a terrorist attack.
Genre: Biography|Drama|History
Starring: Chiwetel Ejiofor, Lupita Nyong'o, Brad Pitt
Synopsis: In the antebellum United States, Solomon Northup, a free black man from upstate New York, is abducted and sold into slavery.
Genre: Comedy|Drama
Starring: Vince Vaughn, Chris Patt, Cobie Smulders
Synopsis: An affable underachiever finds out he's fathered 533 children through anonymous donations to a fertility clinic 20 years ago. Now he must decide whether or not to come forward when 142 of them file a lawsuit to reveal his identity.
Genre: Animation|Family|Action
Starring: Charlie Rowe, Karl Urban, Angourie Rice.
Synopsis: See and feel what it was like when dinosaurs ruled the Earth, in a story where an underdog dino triumphs to become a hero for the ages.
Genre: Animation|Adventure|Comedy
Starring: Kristen Bell, Josh Gad, Idina Menzel
Synopsis: Fearless optimist Anna teams up with Kristoff in an epic journey, encountering Everest-like conditions, and a hilarious snowman named Olaf in a race to find Anna's sister Elsa, whose icy powers have trapped the kingdom in eternal winter.
For more information and to buy movie tickets visit www.tripican.com.