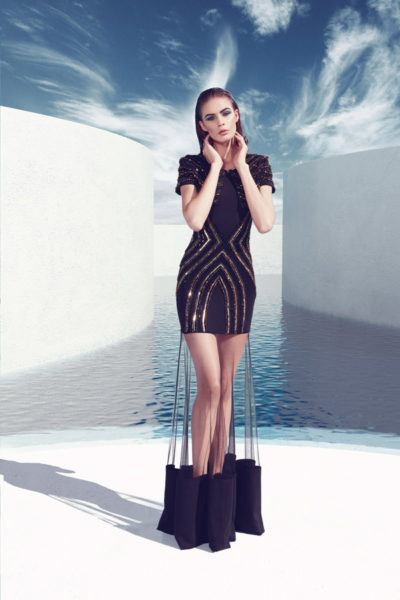 When you mix South African Designer Gavin Rajah, amazing jewelry from Ida Elsje and great photography from Glen Montgomery you can't get anything less than perfection.
For his Pre-Spring/Summer 2014 collection, Gavin collaborated with the photo genius and Ida, who specializes in hand-crafted platinum and diamond engagement rings and architectural jewelry designs, to create this stunning collection which features Gavins resort collection. The collection has a theme of architecture with structured pieces in white, black, gold and brown with gold accents and embellishments.
We absolutely love the first dress with the metal accents and sheer fabric insert and the location for the shoot; talk about beautiful!
View the collection below.
Photo Credits: 
Photography: Glen Montgomery
Model: Kayla at Fanjam