Olive Oil is one of the best natural beauty oils that can greatly improve your health and appearance. It is the closest oil to that which is secreted from your skin, so if it comes to getting something closest to the real deal, olive oil is the way to go. Internally it can do so much, from aiding digestion to stimulating metabolism. However, today we are focusing on all the external benefits of olive oil for your hair, skin and nails.
So how exactly can you get the best from your bottle of olive oil? Let BN Beauty share these benefits with you.
Hair
1. Olive oil is a great moisturizer for your hair. If you have dry or damaged hair, it could lead to other problems like split ends and frizzy strands. But olive oil can act as a healer, protector, and helps seal in your hair's moisture to help it get back its bounce and shine. To do this, simply massage it into your hair. Please remember that if too much heat is applied to olive oil it can loose its benefits.
For extremely dry hair, try mixing about 4 table spoons of olive oil with a half spoon of honey. Fill a bowl with boiling water and place the small bowl of the mixture in the water. Apply this to your scalp and let it stay for about 20 minutes. Then shampoo and condition as usual.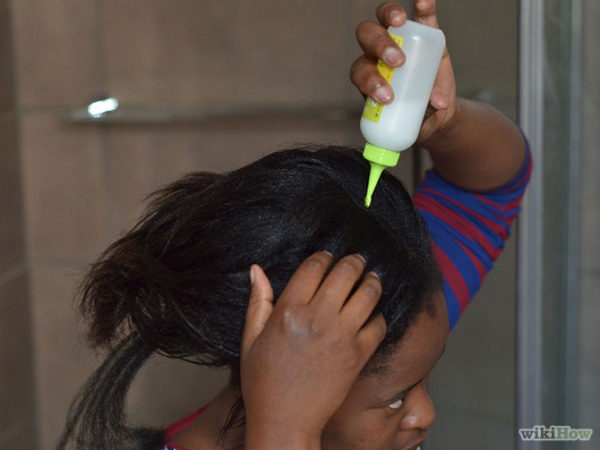 2. Olive oil is great for helping with dandruff. Dandruff usually occurs when your scalp is flaky and dry. The olive oil helps moisturize the scalp and reduce the appearance of dandruff.
3. One of the greatest ways to tell if your hair is healthy is when it has a shine and olive oil can help with that. When you apply it to your hair, it covers each strand and gives your hair a shiny and healthy appearance.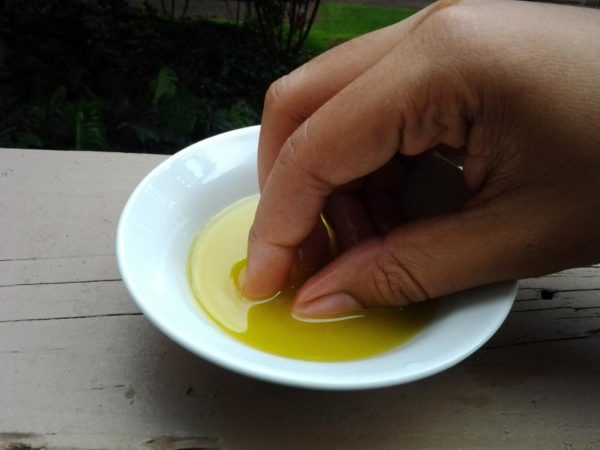 Nails
1. When you apply olive oil on your nail beds, it acts as as a moisturizer. It keeps them soft and healthy so they don't start to peel off and make your nails look dry and un-kept. And it's always a plus when you can stay away from whitlow.
2. Applying olive oil to your nails gives it great shine just like it does your hair. All you have to do is soak them in olive oil for 20-30 minutes and then buff with a flat cotton pad. After this you can place them in a soft fiber glove or keep them still for a few minutes before you carry on with your other activities.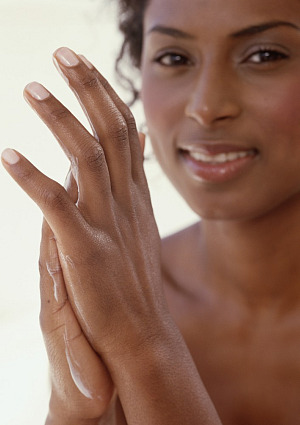 Skin
1. Olive oil helps in nourishing, healing and repairing skin. It can moisturize extremely dry areas like the elbows and knees by simply applying a generous amount every day and let it soak in.
2. It tones and firms the skin. Regular application can aid skin tissue in regenerating while keeping it soft and smooth.
3. A major reason why olive oil is so beneficial is due to its rich amounts of healthy fats and phenolic antioxidants, vitamin E and other substances like squalene and oleic acids. These help remove free radicals and help repair the damage caused by the sun.
They have also been rumored to reduce the likelihood of skin cancer and tumor cell growth.
4. Olive oil also helps with stretch marks. The oil aids in skin regeneration and promotes the elasticity of the skin. This then helps lighten the stretch marks on the skin and prevents more from appearing. To treat the stretch marks on your skin, apply olive oil for a hot oil massage on the affected area at least 2 times a week.
5. You can also use olive oil to remove makeup. It is not as harsh as other makeup removers and doesn't sting.
We have only scratched the surface with this list and olive oil has many more benefits. If you have any tips or tricks that involve using olive oil to aid your health or beauty, don't forget to share.
Photo Credit: www.dehbeeltrade.com/oliveoil | www.farbeyondthelookingglass.blogspot.com | www.wikihow.com | www.wellhellopretty.com