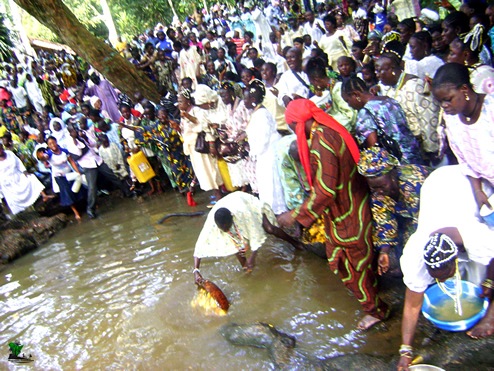 Dear BellaNaija readers, how much do you know about the Osun Osogbo festival?
The Osun Osogbo festival is a sacred festival which takes place in Osogbo, Osun State. According to cultural lore, the goddess, Osun, was a healer and when she became a river her healing powers were transferred therein.
For two weeks every year, people flock to the river Osun in search of healing.
The guys at Battabox have covered the festival and it's really an insightful and educating one. Watch to find out about the gods of the land, their peculiarities and the history behind them.
Check it out!
Part I
)
Part II

Photo Credit: naijatreks