Talk about a triple dose of beauty to start your Wednesday morning.
Looking ever so fierce, fashion-forward and stylish, Stylista, musician and DJ Solange Knowles, Neo-Soul singer-songwriters Erykah Badu and Ledisi each have their own cover for Essence Magazine's May 2014 issue.
The beauty issue has Solange in her fabulous make-you-wanna-go-natural afro, Erykah with her big and gorgeous hair and eccentric style and Ledisi sporting a fabulous mani and her signature locs.
Each speaking on their beauty and style and how they express it, Solange said "We all have the option of how we want to express ourselves through our life, hair, style or whatever we decide. We shouldn't be pigeonholed into any one category".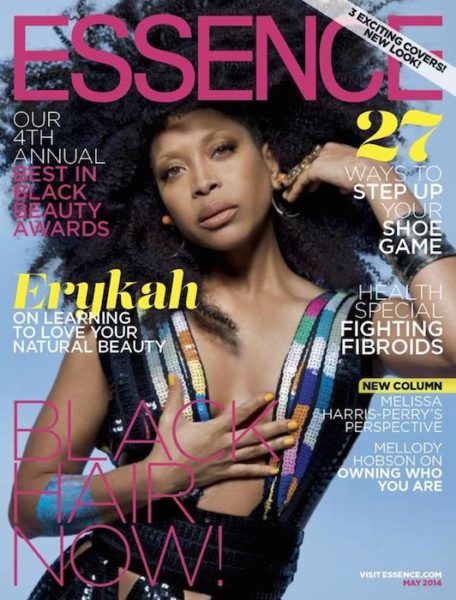 Erykah has always been one to push the boundaries of fashion and style and has created a niche for herself doing it. The Givenchy muse had this to say – "I'm my own stylist and I love it, but I am not trying to make a statement."
The ever-so-fly Ledisi also commenting in her signature look and style told Essence "Although I'm known for my long, colorful locs, I still don't take my hair too seriously. I experiment a lot, dyeing it and constantly switching styles to grab attention. My hair is one of my best accessories and changing it helps express who I am."
Want some more? Here you go. Here are the fabulous ladies dishing on their definition of beauty, their beauty icons and more with Essence. Watch.
Solange on Behind the Cover

Erykah Badu on Behind the Cover

Ledisi on Behind the Cover

Photo & Video Credit: www.essence.com