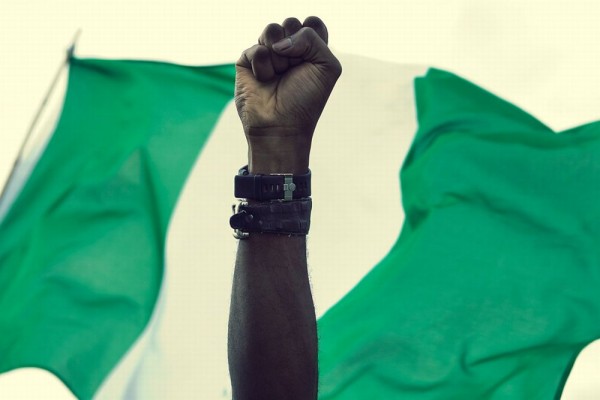 We made it, yes we did, yes we did!
Sorry to take a cheesy part out of the Cash Money song, but it is indeed a great feat.
On Sunday, the Federal Government released the result of the rebased Gross Domestic Product (GDP) of the country. It shows that Nigeria's economy has overtaken South Africa's as the biggest in Africa.
Dr. Yemi Kale, the Statistician General of the Federation and CEO of National Bureau of Statistics, presented the news about the updated GDP figures in Abuja.
Kale revealed that following the rebasing exercise, Nigeria's GDP for 2011 and 2012 stood at 5.09% and 6.66% respectively, while the economy grew by 7.41% last year, Punch reports.
The rebasing of countries' GDP is done every few years in order to ensure that the most up-to-date statistics about economic development are revealed. It is a beneficial exercise because it enables analysts, investors, and policy makers make informed decisions about the most appropriate infrastructure, initiatives, and investments to implement for the country.
Despite Nigeria's rebased GDP figure of $510bn, economic and financial analysts say it does not make Nigerians richer in any way.
Gideon Okeke (of Nigeria's 'Tinsel' soap-opera) is quite happy about the new GDP statistics! Here's what he posted on Instagram: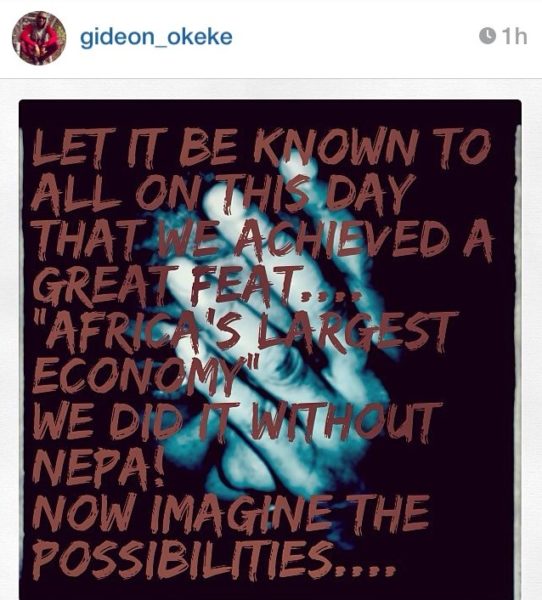 Photo Credits: www.twmagazine.net & Instagram