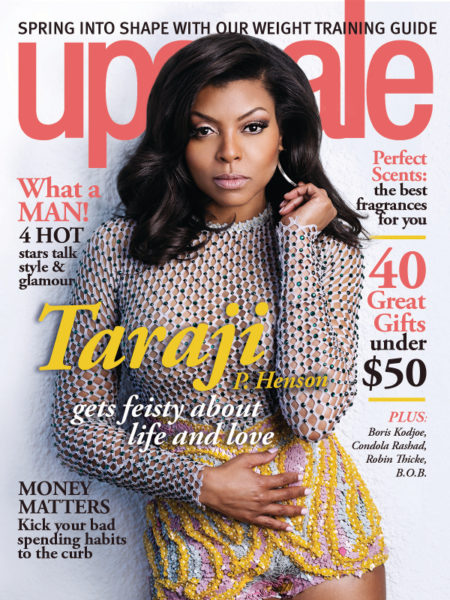 Now this magazine cover is one more reason for you to love Taraji P. Henson.
The sexy and fierce mother, actress and host of this years BET's Celebration of Gospel is a bejewel stylista on the April 2014 edition of Upscale Magazine. Wearing a Nicolas Jesbran Jeweled romper, the Think Like A Man actress also has a sexy & beautifully highlighted face with a white water line and nude lips.
For her interview Taraji talks on being black in Hollywood, her next movie roles and more. This is her third cover for Upscale magazine.
For more information on the magazine please visit www.upscalemagazine.com