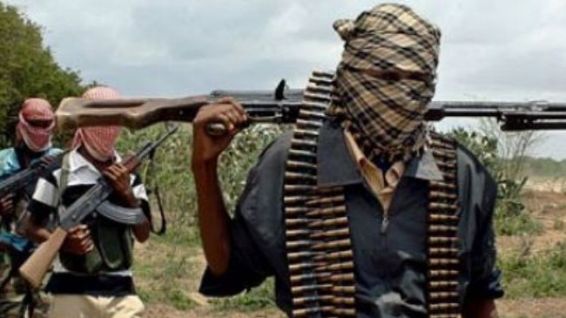 Boko Haram killed at least 24 people yesterday during an attack on Kamuyya village, Borno State. 
The incident occurred in the afternoon at a weekly market, when traders were conducting their businesses. They opened fire into the crowd before setting shops and vehicles on fire. 
Residents said the insurgents had visited the town about two months ago and demanded that  the village head should command his subjects to contribute N250,000 for them to "execute God's work," Vanguard reports.
However, the villagers had only been able raise N70,000, which angered the terrorists. They reportedly threatened to return to attack the village if the balance was not given to them within a stipulated period of time.
"Actually, when they issued such threat, we all took it lightly and nobody bothered to make any extra effort to raise the amount they requested for.Maybe that was what ignited this bloody attack because we were unable to meet their demand," said a resident.