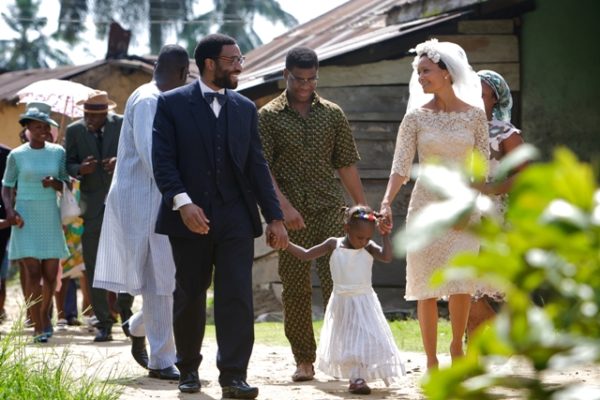 Nigerians will unfortunately not see Chiwetel Ejiofor, Genevieve Nnaji, Onyeka Onwenu and Thandie Newton in the "movie of the year" at the cinemas anytime soon.
Last week, it was announced that the release date of the movie adaptation of Chimamanda Ngozi Adichie's best selling novel – "Half of a Yellow Sun" was moved from Friday 25th April 2014 to today Friday 2nd May 2014.
Due to the fact that it is yet to be certified, the screening has been postponed.
Read the press release sent to BN Movies & TV;
Shareman Media, the Nigerian producers, and FilmOne Distribution, the Nigerian distributors, of the feature film, Half of a Yellow Sun, announces as follows:
"The public release of Half of a Yellow Sun in Nigeria remains postponed due to the fact that the National Film and Video Censors Board has not yet certified the film. The release date will be announced once the Board has certified the film for release to the public.

The producers and distributors of the film regret this continuing delay. We are deeply appreciative of the overwhelming interest shown in the film by Nigerians everywhere. Please be assured that we are doing everything within our means to achieve certification and release as soon as possible."