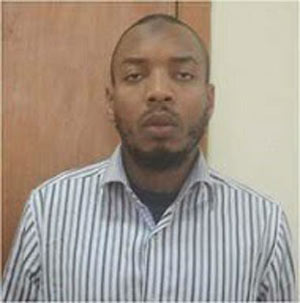 Yesterday, BN reported that suspected mastermind of the April 14th Nyanya bombings, Aminu Sadik Ogwuche, had been arrested in Sudan.
Now, his father has been arrested by the Department of State Security Services (SSS).
Aminu's father is reportedly being detained because he failed to produce his son when requested to do so. His refusal to turn his son in is a violation of the bail term granted to Aminu in 2011 when he was arrested on suspicions of terrorism, Punch reports.
"We don't run a system where the sins of the son are visited on the father or the sins of the father are visited on the son. The obligation of the father as at the time he took Sadiq on bail was to continue to produce Sadiq whenever he is needed until the case against Sadiq is finally disposed of.
If he fails to discharge that responsibility, that on its own does not confer the status of a terror suspect on him. He has only breached the conditions of the bail and he will be brought to justice in accordance with the conditions of the bail," said Frank Mbah, the Nigeria Police Force Public Relations Officer.