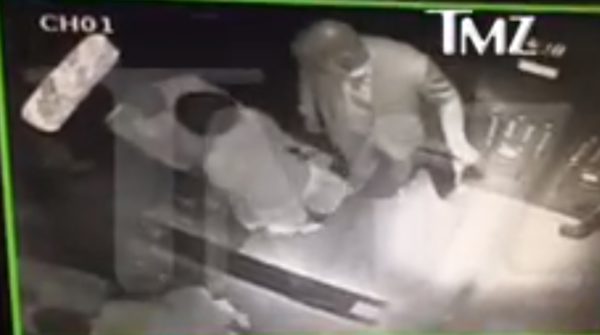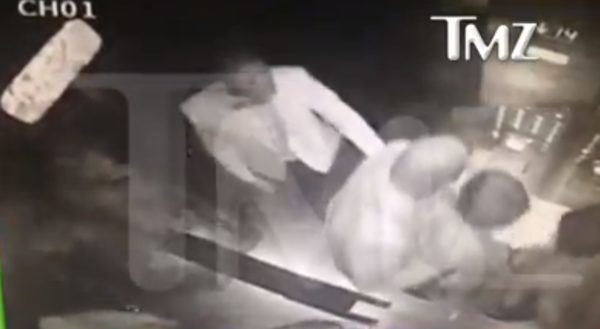 This video is shocking.
TMZ.com has released a video of Solange Knowles ferociously physically attacking her brother-in-law Jay Z in an elevator.
The incident went down at the 2014 Met Gala in New York. Solange is seen kicking, and swinging at him.
At a point, Beyoncé comes between the two of them.
Watch the full clip