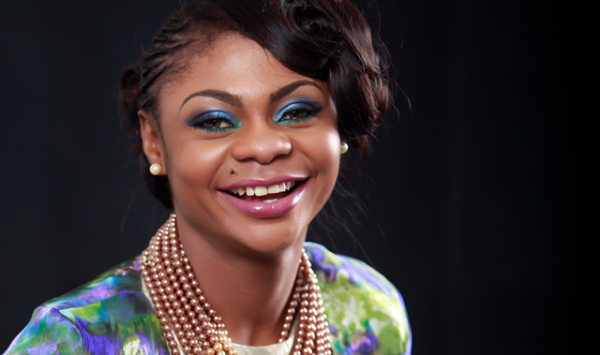 Karen Igho is loving being engaged.
The actress/on-air-personality/Big Brother Africa star surprised everyone when she debuted her diamond sparkler this morning – read it here.
Although she didn't say much or mention the name of her fiance, she captioned the photo "off the market". She later took to her Twitter page to confirm the engagement.
Karen-field peeps. I'm engaged,thank you all for the wishes.love is a beautiful thing,soon it will be all the single ladies turn.Amen

— @karenigho (@Karen_Igho) May 23, 2014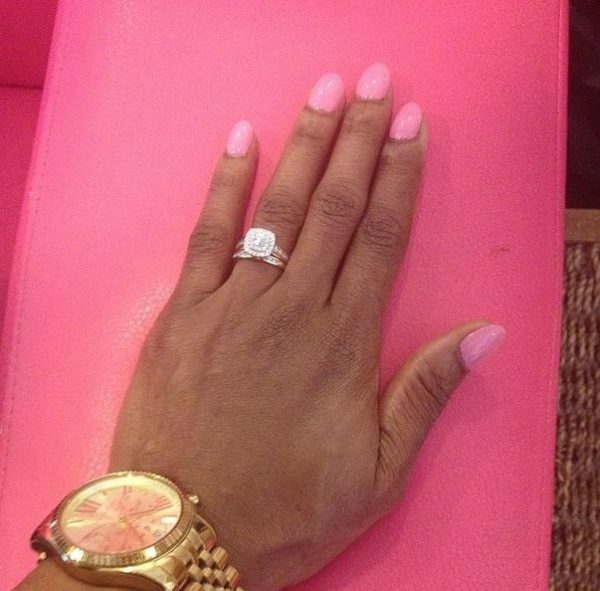 Karen also shares some inspiring words.
Life is a gift and God gave you that gift for a reason. You have a purpose. You're special. You're loved. Never forget that.

— @karenigho (@Karen_Igho) May 23, 2014
If you judge people, you have no time to love them.

— @karenigho (@Karen_Igho) May 23, 2014
I used to believe that prayer changes things, but now I know that prayer changes us and we change things.

— @karenigho (@Karen_Igho) May 23, 2014
God only gives three answers to prayer: 1. Yes! 2. Not yet. 3. I have something better in mind.

— @karenigho (@Karen_Igho) May 23, 2014
The past is behind, learn from it. The future is ahead, prepare for it. The present is here, live it.

— @karenigho (@Karen_Igho) May 23, 2014
Life is like an ocean. It can be calm and still or rough and rigid. But in the end it's always beautiful.

— @karenigho (@Karen_Igho) May 23, 2014
Remind yourself that you don't have to do what everyone else is doing.

— @karenigho (@Karen_Igho) May 23, 2014
Thankfulness is the beginning of happiness.

— @karenigho (@Karen_Igho) May 23, 2014