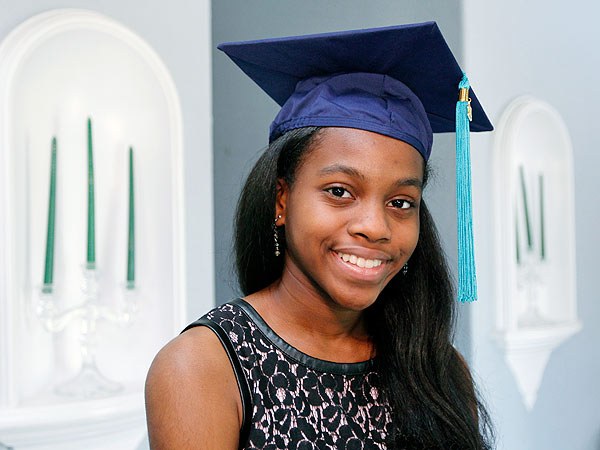 Be inspired BellaNaijarians!
Meet Grace Bush, a 16-year-old girl who earned a Bachelor's degree in criminal justice from Florida Atlantic University last week Friday with a 3.8 GPA.
Today Friday 9th May 2014, she will get her high school diploma from Florida Atlantic University high school.
Grace's school's dual enrollment program allows high performing high school students to earn credits for the same courses towards their college degree and save thousands of dollars in tuition at the same time, all while completing their secondary education.
"It's kind of weird that I graduated college before high school. I started when I was 13 at Broward College and I also took my classes throughout the summer, so I was able to finish it before four years. she said.
Watch her interview with CBS Miami

Congrats girl.
Photo Credit: People.com