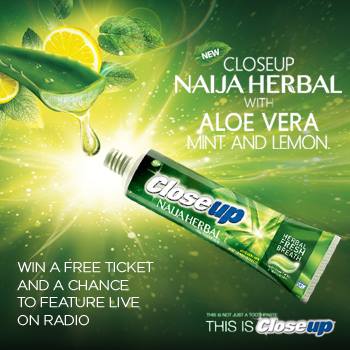 There's a movement currently going on, and it's all about being natural and Nigerian!
Every day from today Tuesday 6th to Friday 9th May 2014, CloseUp will put up a question and you need to respond to the question in a Nigerian way.
All entrants will be rewarded with either a free ticket to an exclusive CloseUp event or a chance to be featured live on radio with popular on-air personalities.
Here is the first question: "Imagine you just won a Grammy, write your acceptance speech the "naija" way".
Write and upload here to win.
Check out www.facebook.com/CloseUp for more details.
_________________________________________________________________________________
Sponsored Content