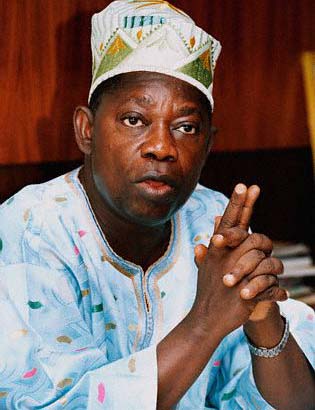 Although it has been 20 years since Nigeria's infamous June 12, 1993 election annulment, the memory of that incident is still fresh in many Nigerians' minds.
And today, June 12th, as the nation remembers that occurrence, Abdulmumuni Abiola, one of the late MKO Abiola's sons, reflects on the issue.
He is reportedly demanding an apology from all those responsible for annulling the election that was supposed to make his Father president, Punch reports.
Abdulmumuni is reported to have told the publication that:
"It is not only Abiola's mandate that they stole, they stole the people's mandate; they stole the people's hope. They should not only apologise to Abiola, they should apologise to the country and the masses.
If Abiola got the mandate, I strongly believe that Nigeria would have become a better country because he was the best man for the job.
He had a passion for the development of the country. He would have helped solve the problems besetting the country. He understood the challenges the country was facing and he was resolute in his decision to offer himself to service."