Montaigne Place, the leading Luxury cosmetics, Wellbeing and Fragrance Company in Nigeria and the hallmark of sophistication, luxury makeup, skincare innovation and sublime fragrances is geared to personify elegance with the launch of Juicy Couture's Viva la Juicy.
The event will take place on Saturday 14th June 2014 at the Montaigne Place Store at The Palms in VI/Lekki, Lagos.
The exciting new fragrance for women offers a glamorous, flirtatious, confident style that will convey an unrivaled personality and is exclusively available at all Montaigne Place Outlets nationwide.
The launch event of the exclusive fragrance will be a champagne reception, a symphony of scents and a classic selection of canapés Sponsored by Lanson Champagne and will take place this weekend.
The Lanson taste has always stood out for its incomparable fruitiness, power and freshness, giving it a unique style. Lanson is "by appointment to Her Majesty the Queen the purveyors of Champagne". Founded in 1760, Maison LANSON celebrated its 250th anniversary in 2010. Two and a half centuries of passion and know-how serving perfection, elegance and moments of shared happiness, celebrated in fine style at the heart of one of the most illustrious World Heritage monuments.
Every person has a fragrance personality and Montaigne Place is set to help the ladies discover their fragrance personality with this captivating and luxurious scent.
Sensuous and pleasurable, Viva la Juicy captures hearts with its ever chic and feminine, sophisticated scent. This incredible fragrance has attained iconic status globally and is a top 10 fragrance brand in U.S Prestige. Viva la Juicy defines a groundbreaking olfactive experience, evolving a classic oriental 'vanillic' fruity structure into true new floral gourmand territory. Embracing the House of Juicy's signature juicy addiction, Viva la Juicy has an unexpected wink of surprise: the fragrance drives from the back with its delectable caramel, vanilla and praline base.
The Inspiration for creation is a glamorous girl who is always the life of the party, the Viva la Juicy girl never turns down a glass of champagne or the chance to get into the tiniest bit of trouble. She stays out late, wakes up early and lives life with Viva! A fashionista who can give a trendy, modern edge to any classic look, she creates a statement that is always fresh and chic. Though she's a lover of the beautiful and feminine, she knows how to bend the rules and have a little fun.
Gift With Purchase
For the launch of Juicy Couture, Montaigne Place is offering a chic and stunning Juicy Couture cosmetic bag, with the purchase of any 100ml Juicy Couture Fragrance.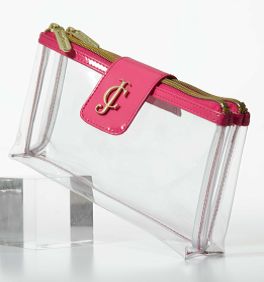 They invite you to define your fragrance personality as they host you to a fragrance wardrobing rendezvous in all their outlets nationwide as you will receive a complementary sample. This offer is valid whilst stocks last.
Montaigne Place has spearheaded and redefined the beauty and fragrance market in Nigeria, providing consumers with an exclusive portfolio of sublime fragrance, luxury skincare and makeup brands.
"Memories are made of events, places, travels, great food, great people and an amazing smell. You may forget the time of day, you may forget what the person was wearing, you may forget their name, but you most likely would not have forgotten how the person smelt."
Visit any of their Outlets today and shop Juicy Couture!
Montaigne Place, Ikeja City Mall
Address: Ikeja City Mall, Shop L033, ObafemiAwolowo Road, Alausa, Ikeja, Lagos
Telephone: 0708 068 0133
Montaigne Place, The Palms Shopping Mall
Address: Shop 16, The Palms Shopping Mall, 1 Bis Way, Lekki Expressway, Victoria Island, Lagos
Telephone: 0704 606 6641
Montaigne Place, The Spa
Address: 226B, MuriOkunola Street, Victoria Island, Lagos
Telephone: 012705596, 012703735 or 0803 713 0408
Montaigne Place, Surulere
Address: Shop B7, AdeniranOgunsanya Shopping Mall, AdeniranOgunsanya Street, Surulere, Lagos
Telephone: 0704 533 4511
Montaigne Place, MMA2 Domestic Airport Airside
Address: Shop 8, Air Side, Departure Level, New Murtala Mohammed, Local Airport, Lagos
Telephone: 0704 533 4513
Montaigne Place, MMA2 Domestic Airport Landside
Address: Shop 10 Land Side, Departure Level, New Murtala Mohammed, Local Airport, Lagos
Telephone: 0704 533 4514
Montaigne Place, Adebola Shopping Mall
Address: Shop 8, Adebola Shopping Mall, 53 Isaac John Street, GRA Ikeja, Lagos
Telephone: 0704 533 4512
Montaigne Place, Silverbird Entertainment Centre
Address: Silverbird Entertainment Centre, 1161 Memorial Drive, Cadastrial Zone, Central Business District, Abuja
Telephone: 0704 606 6644
Montaigne Place, Grand Towers Abuja Mall
Address: Grand Towers Abuja Mall, Plot 232 Cadastal Zone B14, Dutse, Abuja
Telephone: 0704 533 4520
Montaigne Place, Polo Park Mall
Address: Shop G39&G40, Polo Park Mall, GRA, Enugu
Telephone: 0704 533 4519
Montaigne Place, Genesis Center
Address: Genesis Center, Shop 2b1, Tombia Street, Gra Phase 2, Port Harcourt.
Telephone: 0704 606 6647
Montaigne Place, Worldway Plaza
Address: Ground Floor, Worldway Plaza, 129 Aba Road, Port Harcourt, Rivers State
Telephone: 0704 606 6645
Montaigne Place, Happy Bite
Address: Happy Bite Plaza, 1 Stadium Road, Opposite Air Force Base, Aba Road, Port Harcourt, Rivers State.
Telephone: 0704 606 6646
Montaigne Place, Cocoa Mall Ground Floor
Address: Ground Floor, Ibadan Cocoa Mall, Coca House Building, Dugbe Ibadan
Telephone: 0704 623 6248
Montaigne Place, Cocoa Mall First Floor
Address: Shop C36/C37 Ibadan Cocoa Mall, Coca House Building, Dugbe Ibadan
Telephone: 0704 623 6247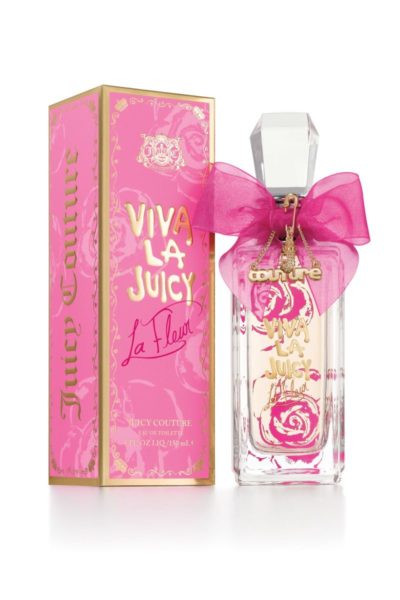 ___________________________________________________________________________________
Advertorial – Sponsored Content