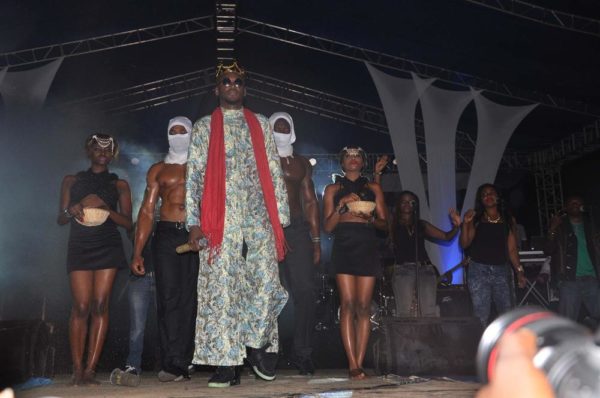 2Baba rocks the stage yet again!
At the Star Trek Finale on Saturday 31st May 2014 in Surulere, pulled a move on stage that paid off with both his fans and his leading lady – Annie Macaulay-Idibia.
The Nigerian music star who has often been called the "African King of Pop" majestically walked on stage with a gold crown and a royal regalia, with two shirtless men as his bodyguards and two ladies.
Excited fans and Annie, danced as he performed Spiritual Healing, True Love, Nfana Ibaga, If Love is a Crime, and African Queen.
Tony One Week later joined him on stage to give an electric "Ife Di Nma" duet performance.
Check it out!